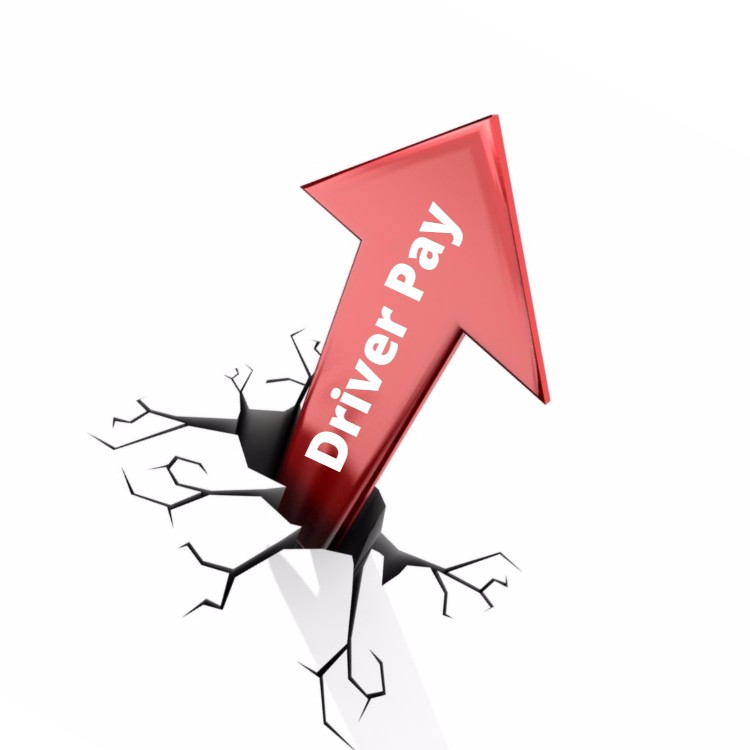 During a recent conference call reported on by Fleetowner, multiple different trucking industry analysts weighed in on the state of the industry. One point that was brought up by multiple participants: Driver wages are about to go up.
Executives from the National Transportation Institute talked about how a perfect storm of circumstances is approaching. There is an increasing lack of drivers due to changing demographics and low wages just as there looks like there will be a significant increase in freight demand. Rates will likely go up, and the competition for drivers could get fierce.
Leah Shaver, NTI's COO, says it's not just wages that will be on the rise, but sign-on bonuses as well. According to Shaver, $10,000 sign on bonuses paid out over the course of 12 months will be popular. That number could increase to $20,000 for teams.
According to another analyst, driver pay "could easily increase in the 5% to 7.5% range." But if that seems like a lot, analysts also point out that driver wage increases in the past have been vastly outpaced by other sectors.
For example, according to Jason Seidl, an analyst with Cowen & Co., between 2006 and 2017, for-hire truck driver income increased 6.3%. Compare that to the minimum wage which increased 45.6%, or pay at companies like McDonald's which went up by 94.2% during the same time period.
So while driver pay has been going up for the past 4 years and looks like it will continue to climb, that's due in part to a capacity crunch caused – at least partially – by low driver pay.
According to Seidl though, there's reason for some enthusiasm.
"We are seeing a [trucking] market that will potentially take off," said Seidl. "We are at the edge of the cliff we've talked about for a long time and never reached."
Source: fleetowner, NTI, truckersreport