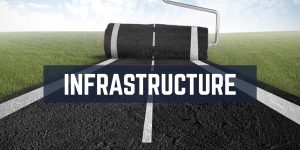 American infrastructure has seen brief sprints of incredible progress in the past. The transcontinental railroad. The Eisenhower interstate highway system. Now DOT Secretary Pete Buttigieg says we stand on the precipice of an era-defining infrastructure boom.
Secretary Buttigieg addressed the House Transportation and Infrastructure Committee to make the Biden administration's case for a major infrastructure initiative. He fielded questions for over five hours. During that time, he made the case that the key to keeping the American dream alive for future generations is simple: wise infrastructure investments.
He pointed to a "trillion-dollar backlog of needed repairs," many of which are in America's more rural areas. He pointed to hundreds of billions of dollars worth of projects that are all set to go, but don't have the necessary funding.
Buttigieg told the committee that not only is infrastructure investment necessary for repairs and maintenance, but also for maintaining our competitiveness on a global scale.
"We see other countries pulling ahead of us, with consequences for strategic and economic competition," Buttigieg said. "By some measures, China spends more on infrastructure every year than the U.S. and Europe combined."
Buttigieg also says that investing in infrastructure for the long-term means concrete benefits for American workers right now. He says that infrastructure projects will create good jobs "that are union or pay prevailing wages."
"I believe we have – at this moment – the best chance in any of our lifetimes to make a generational investment in infrastructure that will help us meet our country's most pressing challenges today and create a stronger future for decades to come."
For more information, you can watch all of the hearing on "The Administration's Priorities for Transportation Infrastructure."