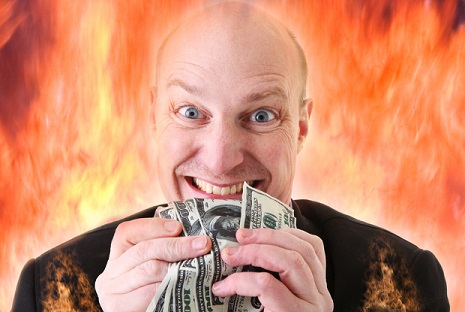 Four executives at Beam Brothers Trucking have taken a plea deal which reduces the charges against them from a total of 126 felony counts to just one misdemeanor charge each.
Beam Brothers used to be one of the largest contract carriers hauling mail for the United States Postal Service. They made over a half a billion dollars over the last ten years. But they were also under both civil and criminal investigation over multiple issues including allegedly encouraging and even requiring drivers to break safety regulations and falsity their records. They also allegedly withheld payment from drivers unless records were falsified.
After the investigations concluded, a federal grand jury handed down a total of 126 charges against the four highest-ranking executives at the company. At the time, the executives' lawyers published a letter saying "the charges are entirely without merit and illustrate government overreaching at its worst. We will aggressively defend this case and are confident we will be completely vindicated at trial."
In exchange for every single charge against them being dropped, Gerald Beam, Garland Beam, Shaun Beam, and Nikolas Kozel have each pled guilty to one count of misdemeanor conspiracy to knowingly violate the Federal Motor Carrier Safety Administration highway safety regulations.
The company as a whole pled guilty to one count of conspiracy to commit an offense against the United States, falsification of records in contemplation of a federal matter. The parent company, Beam Brothers Holding, pled guilty to one count of conspiracy to commit wire fraud.
Beam Brothers will pay a fine of $250,000, pay back $2 million in proceeds it earned through the alleged fraud, and $1 million to drivers who were defrauded of their pay.
Before the plea deal was reached, the executives decided to transfer the whole company over to Eagle Express Lines in exchange for $26 million paid to Beam Brothers. Eagle Express will take over all current contracts and retain all 600+ employees.
Despite the guilty pleas, attorneys for the Beam executives are still crying foul.
"For generations, Beam Brothers Trucking demonstrated a singular commitment to its customers and employees," said one attorney. "We have and continue to maintain that this case illustrated government overreach of the highest order that destroyed a local family owned business."
According to the Daily News-Record, another defense attorney complained that the U.S. Attorney's Office should be focused on real criminals, saying "it's a shame if this is what the U.S. Attorney's Office is using its resources for."
Source: DOJ, truckinginfo, newsleader, dnronline, whsv, thetrucker, truckersreport