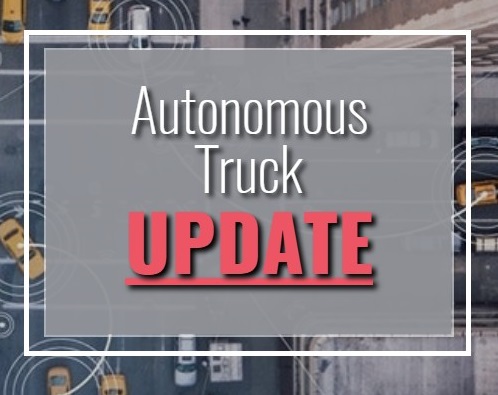 Daimler Trucks North America (DTNA) has announced a major milestone for autonomous driving technology in its trucks and has set an ambitious goal for the future. Daimler will put a Level 2 autonomous truck on the market in the U.S. this year, and aims to have a "highly autonomous" Level 4 autonomous truck available within the next 10 years.
At the Consumer Electronics Show in Las Vegas, DTNA announced that their model year 2020 Freightliner Cascadia will have Level 2 autonomous features built in. 2020 Cascadia trucks are already in "pre-series" production, with full production set to begin in July. So, by July, there will be mass-market commercial trucks on public roads without a driver holding the wheel.
According to DTNA, Level 2 automation means the truck will be able to steer, accelerate, brake, and even come to a full stop without driver intervention. DNTA emphasized that a human driver "remains in control at all times," but that they are "supported constantly" by the autonomous system.
DNTA is also planning on investing about $570 million to develop a Level 4 autonomous truck. They expect to have those trucks production-ready within 10 years. That level of automation would provide full autonomy in most situations, capable of driving itself the whole way from shipper to receiver without any input from a human driver.
Source: fleetowner, cnet, engadget, prnewswire, mashable, theverge