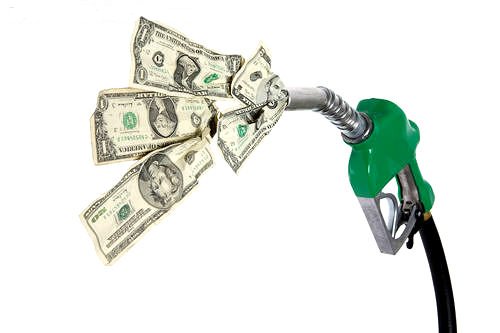 The cost of diesel has been climbing sharply over the past year and forecasts for average diesel prices over the year keep going up as well. On average in the U.S. right now, a gallon of diesel is going to cost you $3.17.
According to the Energy Information Administration, the price for a gallon of diesel is up over $3 in every region in the U.S. except for the Gulf Coast. At a national average of $3.17 on Monday, that's 60.6 cents more per gallon than the same week in 2017. That's a 23.6% increase.
It's not just diesel. Gasoline is up as well – though not as sharply. Both are up because of the increases in crude oil prices which the EIA attributes to strong global economic growth signals, falling global oil inventories, and heightened market perceptions of geopolitical risks.
That last item is what some analysts are concerned could cause further increases in prices. With the announcement that the United States would be pulling out of the Iran deal this week, big bank analysts are increasing their cost estimates. Bank of America analysts are now estimating that the price of a barrel of oil could top $100 next year – an increase of around 30% from right now.
The price increases are currently just estimates, but even the EIA's cost forecasts for average diesel price in 2018 is up 6.4% from where it was just a month ago.
Source: fleetowner, gobytrucknews, 1380kcim, ccj, trucker, eia, truckinginfo, oilprice, oilprice