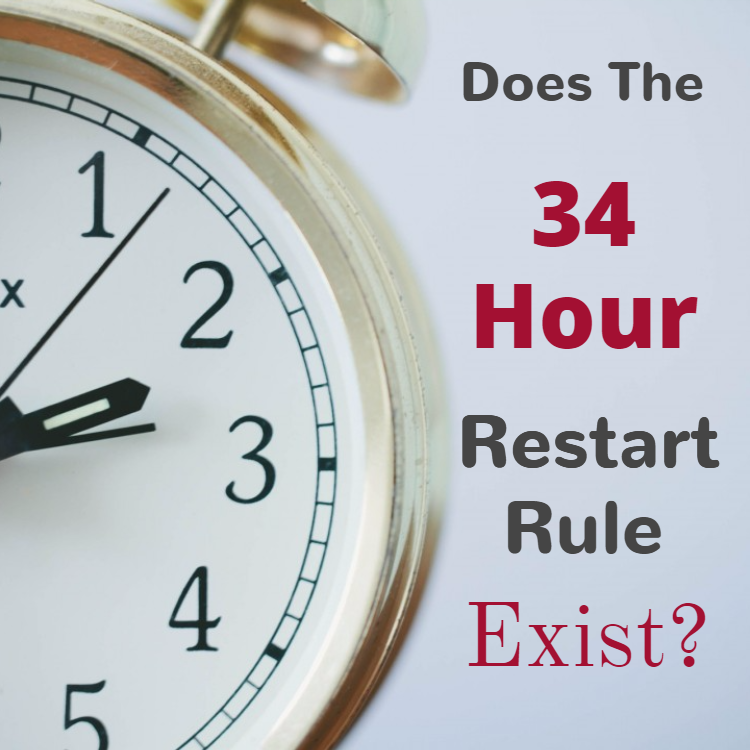 Wild rumors have been swirling around the trucking industry after it was revealed that the bill which rolled back the restrictions on the 34-hour restart provisions may have put the restart rule itself in jeopardy.
The Truckload Carrier's Association (TCA) reports that since the clause which governs the restart provisions in the FAST Act "contains no language to direct our industry on a restart provision, then there is no restart provision to abide by…"
This has set off alarm bells all over the industry, and the American Trucking Associations, TCA, and multiple other trade groups are sending out notifications to their members about the possible impact, but most are urging carriers not to change the way they do business since the oversight will more than likely be fixed before the lack of an 'official' restart provision can become an issue.
Regardless of the probable fix, industry groups like the ATA are still taking action to make sure that truck drivers across the nation don't risk losing the ability to use a 34-hour break to 'restart' their week.
According to the ATA, the issue came to their attention when members of Congress informed them that DOT Secretary Anthony Foxx was interpreting the highway bill language "in a troubling way."
The bill states that the DOT cannot reinstate the previously suspended provisions to the restart rule unless their study into the impacts of those provisions show "statistically significant improvement in all outcomes related to safety, operator fatigue, driver health and longevity, and work schedules," then the rules cannot go into effect.
We previously thought the bill meant that if that happens, the old restart rule provisions would still apply, allowing drivers to take a 34-hour break to reset their work week. Instead, the bill might actually mean that if the new provisions don't go into effect then, as the TCA puts it, "there is no restart to abide by."
It should be noted that many public safety advocacy groups have wanted to do away with the 34-hour rule entirely, limiting truckers to a certain number of hours of driving based off of a calendar week rather than off a week of work.
According to Overdrive on Tuesday, ATA Press Secretary Sean McNally said:
"The glitch in the legislative language has the potential to put this safety rule [the restart itself] at risk. ATA is both disappointed and troubled by this development, and is working with key members of Congress to address the problem to ensure that the trucking industry can continue to deliver America's goods safely and efficiently."
Source: truckinginfo, fleetowner, overdrive, overdrive, ccj, ttnews
Image Source: pixabay