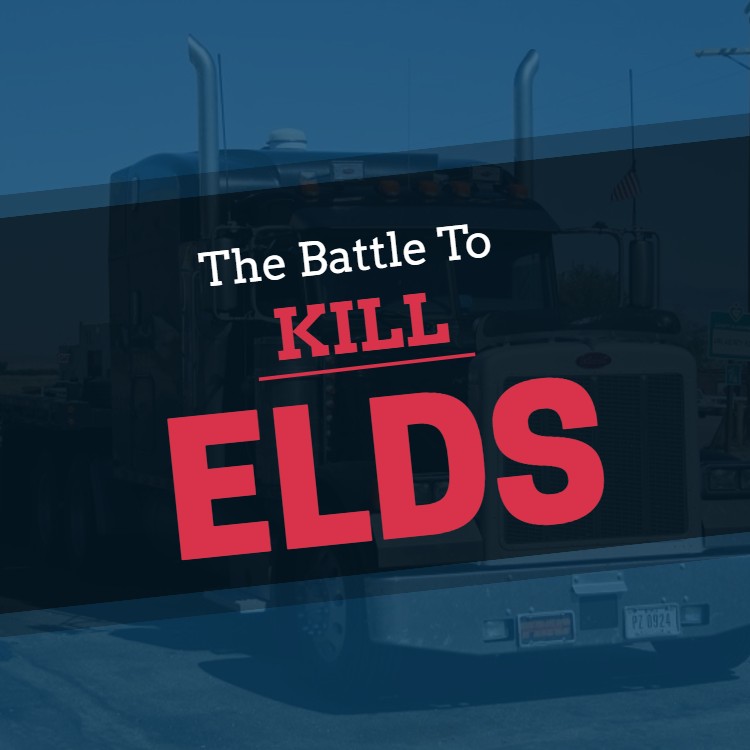 Twenty-five members of Congress have signed their names on a letter calling for the Federal Motor Carrier Safety Administration (FMCSA) to approve an ELD exemption request submitted by OOIDA on behalf of owner-operators.
In November of last year, OOIDA submitted a request for a 5-year exemption from the ELD mandate for safe and experienced owner-operators. Any small fleet with no at-fault crashes and without an 'Unsatisfactory' safety rating from the FMCSA would be exempt from the ELD mandate.
Reps Brian Babin and Steve King, the authors of last week's letter, agree that carriers with "impeccable safety records" don't need to use ELDs since the technology "will do nothing to improve their operations." All the mandate would do is require small fleets to spend their money on devices that "provide them with no economic or productivity benefits."
Babin and King argue that FMCSA has already demonstrated its willingness to hand out exemptions and delays for applicants who won't see any safety benefit from using ELDs.
In fact, 5-year exemptions have already been given out to some large carriers, including UPS. In a previous decision, FMCSA even factored the size of Old Dominion's fleet in to its decision to allow a 90-day compliance waiver.
"We encourage the Federal Motor Carrier Safety Administration (FMCSA) to grant this application submitted by the Owner-Operator Independent Drivers Association (OOIDA), which would provide reasonable relief from the costly and burdensome regulation for many of the trucking industry's safest and most experienced drivers," wrote Babin and King.
The letter was signed by 23 other members of Congress and submitted to the FMCSA on the last day of the public comment period. You can read it here.
Source: truckinginfo, ttnews, dcvelocity, babin