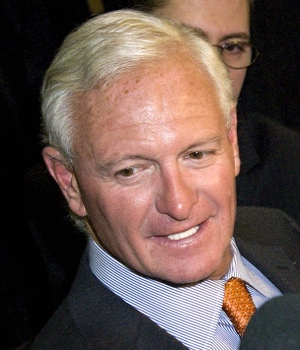 The head of Pilot Flying J, Jimmy Haslam, has announced that he will be stepping down from his role as CEO on January 1st, 2021.
Pilot's Chief Strategy Officer, Shameek Konar will replace Haslam as CEO. Konar has been with Pilot since 2017. Though he won't fully take over from Haslam until the new year, he will be starting to take on additional responsibilities right away.
"Since day one with Pilot in 2017, Shameek has shown his dedication to advancing our company and the industry," said Haslam according to a Pilot press release. "Shameek has successfully launched and grown our Pilot Energy business and become a key member of our leadership team. His knowledge of the energy sector, including expertise in the acquisition, development and operations of infrastructure assets and resources, and his deep appreciation of Pilot's culture and values are a few of the reasons why we chose him to be our next CEO."
Pilot's executive structure had a shakeup after the infamous Pilot Flying J fuel rebate scam. A federal investigation led to an FBI raid on the company headquarters. The raid and investigation led to fines, lawsuits, and guilty pleas or convictions from several former Pilot employees including former president Mark Hazelwood who was sentenced to 12.5 years in prison. Haslam was never indicted.
Haslam will remain involved in the company as Chairman of the Board. His father, founder James Haslam, will serve as chairman emeritus. His brother – former Governor of Tennessee Bill Haslam – and his daughter will continue to serve on the board as well.
"When joining the Pilot family, I was immediately drawn to the strong culture that Jimmy and the entire Haslam family created," said Konar. "As CEO, I will be deeply committed to keeping those values in place and investing in our team, while also working to better serve our guests, advance our goals and continue to strategically grow the business."
Source: Pilot, truckinginfo, ttnews, knoxnews