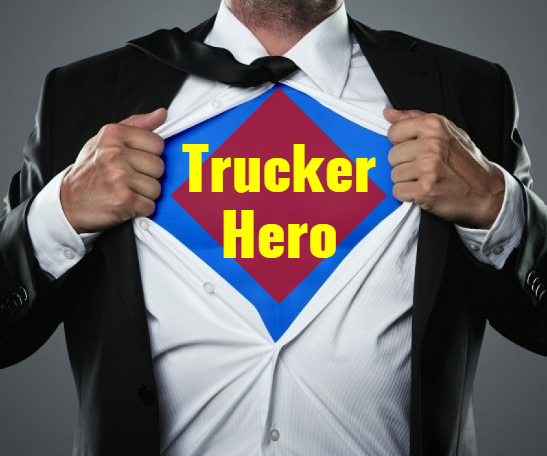 A trucker is responsible for helping to keep a coworker alive following a heart attack on company property. He was able to perform CPR until emergency crews arrived.
Clyde Nelson is a driver for AATCO (Tri-State) of Joplin, Missouri. Back in July he was walking through the lot at the company when he saw a coworker lying on the grass nearby. According to Nelson, at first, he thought that she was just taking a break, but something prodded him to go check on her.
As Nelson got closer, he saw that the woman's eyes were rolled back in her head and she was unconscious. She took a breath when he patted her cheek, but was otherwise unresponsive. When another coworker came over and discovered that she had a pulse but wasn't breathing, Nelson began performing CPR.
While Nelson had learned CPR during basic training in the Army some 40 years earlier, he wasn't sure how to do chest compressions properly. So, when a third co-worker called 911, the dispatcher was able to talk him through giving CPR.
"It felt like someone was guiding my hands," Nelson told TCA. "I stayed as calm as I've ever been. I knew I had to think clearly about what I was doing."
When an ambulance finally arrived, it took paramedics four tries on the defibrillator to get the woman's heart beating properly again. From there she was rushed to the hospital.
Nelson went to visit her at the hospital a few days later.
"Usually people who have those kinds of attacks don't survive," he says. "I'm glad she'll be coming back to work soon."
You can learn how to perform CPR and get certified with the help of the American Red Cross. It might just be the difference between life and death!