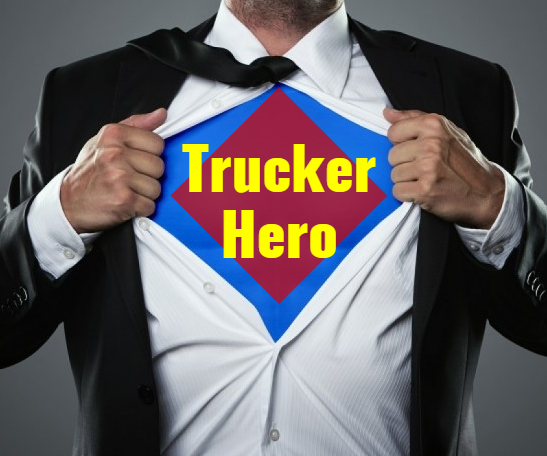 A trucker is being hailed as a hero after his actions saved the life of a fellow driver. After being rear-ended as part of a multi-vehicle crash, the driver pulled a man out of a cab which was engulfed in flames only seconds later.
Shortly after 2pm on Sunday, a multi-vehicle crash occurred in the Westbound lanes of I-80 near Walcott, Iowa. It was a five-vehicle accident. A preliminary investigation by the Iowa State Patrol shows that the accident occurred when a tractor trailer rear-ended a fuel truck and flipped off the road.
Robert Smith was the driver of the fuel truck that was rear-ended. After climbing out of his truck uninjured, he went to check on the driver behind him.
"(I) approached the truck, yelled out to see if I was going to get a response because to be perfectly honest, from what I was seeing I didn't think that he would be alive," said Smith according to KCRG.
Fortunately though, Smith got a response right away. When he wasn't able to kick in the window, he called to other bystanders for a crowbar. While they were scrambling and calling for help, Smith got a metal rod and broke open the window.
"I asked the driver if he could move, he said he could, and I said basically you need to get out now or you're going to die and he came crawling out the window, I scooped him up off the ground and away from the truck we went," said Smith.
A video posted on Facebook by Smith's daughter, Julia, captures the dramatic rescue.
"A bunch of people have called me a hero and I guess, there's heroes out there but I don't necessarily feel it," said Smith. "I feel I did what needed to be done and I don't know if that makes me a hero."
The rescued driver was admitted to a local hospital with non-life-threatening injuries.