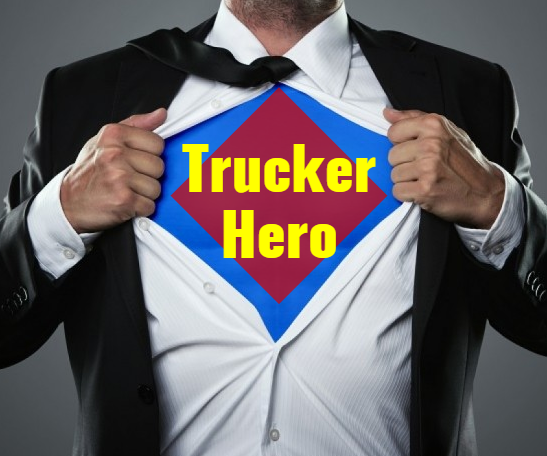 A trucker is being honored after his selfless actions and quick thinking helped to save a child who was running across a Missouri highway.
Mike Johnson was driving down Highway 19 in Missouri at around 4 am. The veteran driver noticed something white reflecting light back at him from the ditch on the side of the highway. Thinking it might be a deer, he kept a careful eye on it. But when the object suddenly moved, he saw it that it was actually a small child wearing only a diaper and holding a sippy cup.
Johnson immediately pulled over. He got out of his truck in time to see the child run across the road to a closed store on the other side of the highway. When Johnson approached the crying boy, the child ran back across the road.
Finally, Johnson was able to get to the child and pick him up. Once he had him in hand, Johnson called 911. By the time authorities arrived, the boy had his head resting on Johnson's shoulder and was holding on to him tightly.
"You're always watching for deer," Johnson told the Truckload Carrier's Association. "But that day, it just came down to seeing the movement and stopping to check it out."
Police took the child to a local hospital and located his mother.