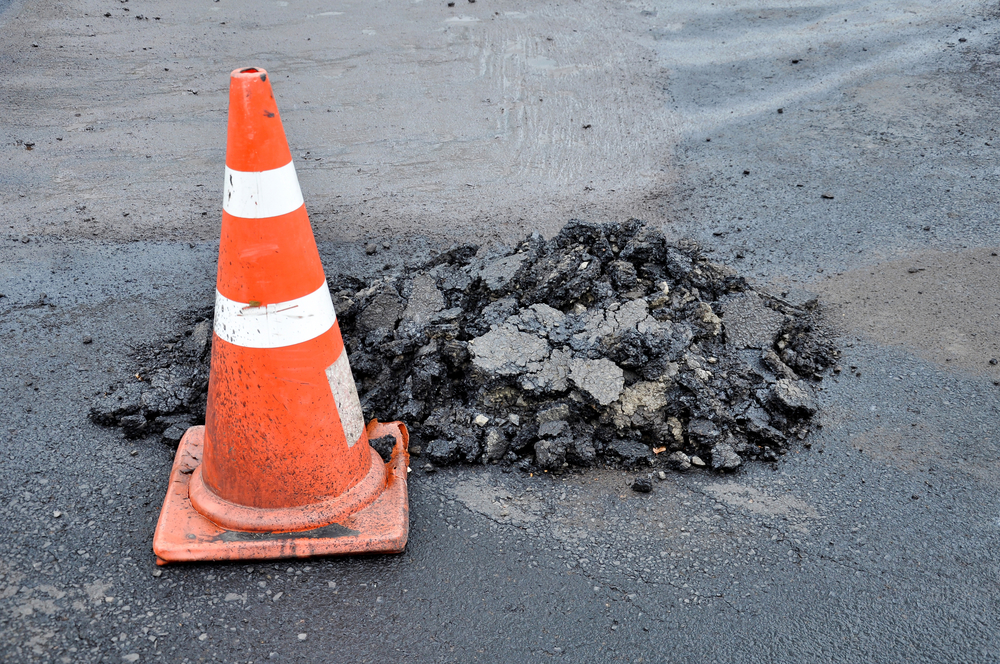 Large swaths of the Interstate Highway System are in bad shape. Normally though, you can still at least drive at highway speeds. That's not the case on a 14-mile stretch where potholes have gotten so bad that the speed limit has been reduced down to 45 mph.
The speed reduction is in effect on I-69 in Indiana from around mile marker 217 through 245. Lagging maintenance, freezing temperatures, and recent heavy rain are creating enormous potholes which are causing a huge number of blowouts – especially to large trucks who can't maneuver around them as easily as other nearby motorists.
According to ISP Master Trooper Ron Huff, during just one hour, at least 30 drivers got flat tires on that stretch of road. ISP even began escorting vehicles along the section to try and keep blowouts from happening – and to stay close by when they inevitably did. Troopers helped drivers change tires where they could, but tow trucks were working overtime to get vehicles off of the shoulders.
According to INDOT, an asphalt plant was kept open around the clock. First, repair crews used a temporary patching solution to fill potholes. Then, a permanent mixture is used to fill the holes during low-traffic hours. And once the summer comes, INDOT plans to repave the road.
Patching is being done in four sections. In each section crews will close off half the lanes at a time, allowing traffic to at least keep inching along. While the slowdown is in effect, and while repairs are under way, INDOT recommends that drivers use an alternate route.
Source: gobytrucknews, wane, wthr, wishtv