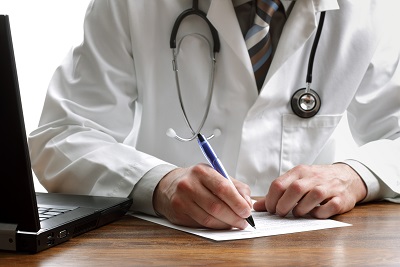 A joint analysis performed by the American Transportation Research Institute and the Mayo Clinic suggests that instead of improving the medical certification process for drivers, the National Registry of Certified Medical Examiners (NRCME) has actually made things worse in just about every way.
Using data gathered from at least 3,968 medical examinations; interviews with industry professionals; and surveys of medical examiners, drivers, and carriers, the study sought to determine what impact if any the NRCME had on the trucking industry. It turns out, the impact was almost exclusively negative.
According to the analysis, there are a few key issues that may need to be addressed. Among them are an increase in medical certification delays, an increase in examination costs, and a perception that there are many "unqualified or incompetent" doctors performing DOT medical exams. Some of these issues may have been present before the NRCME was implemented and simply went unnoticed, while others are a direct result of – or made worse by – the new program.
Carriers and drivers alike noted that there has been an increase in delays caused by the medical certification process. These delays result in lost wages for drivers as well as lost productivity for carriers. Time and money are spent on testing, treatment, and additional doctor visits which many drivers noted were unnecessary and expensive. According to respondents, 5.9% of drivers were not issued a medical certificate on the same day as their exam.
Over half of the drivers surveyed (63.3%) noted that the cost of their medical exams have increased. The cost is expected to increase even further as fewer and fewer doctors are available to conduct exams. Of those doctors who bothered to get on the NRCME, 15.3% said they were not planning to renew their certification when it expires. This may mean that drivers will have to travel farther, wait longer, and pay more to see the few doctors that will still give DOT physicals.
Some Certified Medical Examiners (CMEs) are already less involved than perhaps they should be according to the study. Respondents claim that some medical exams are completed far too quickly to cover all of the requirements, leaving a few tests – most commonly vision and hearing checks – off their lists entirely. Carrier respondents ranked "unqualified or incompetent medical examiners" as one of the most critical issues. Concerns over CMEs are so high that the majority of carriers surveyed said that they require their drivers to visit specific doctors to ensure a high-quality examination. Even then, many carriers double-check medical forms submitted by CMEs to ensure "consistent quality."
You can view the report in its entirety on the ATRI website by clicking here.
Source: gobytrucknews, atri, atri, atri, truckinginfo, overdrive