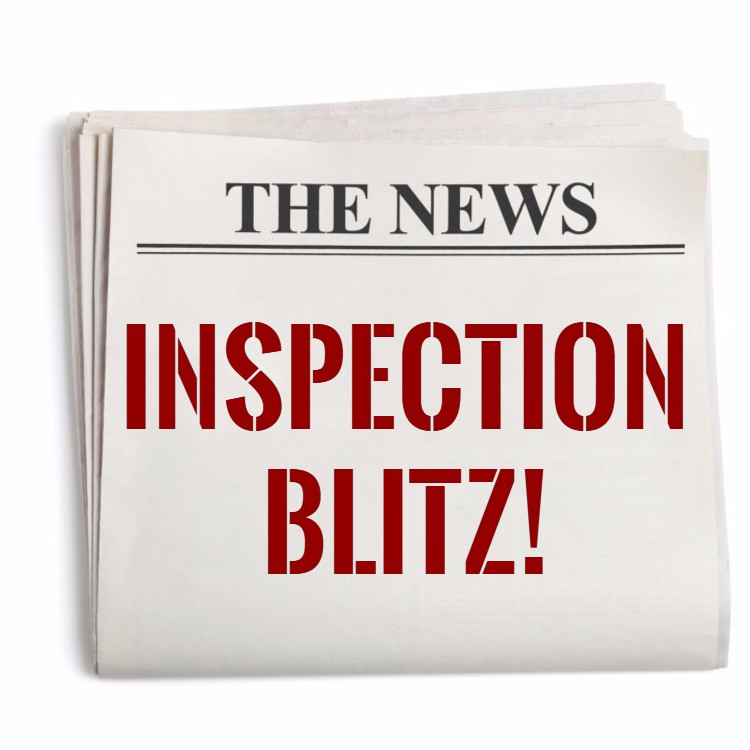 Of all the commercial motor vehicles inspected during Brake Safety Week this past September, 14.1% were found to have "critical brake violations.". That means almost 1 out of every 7 CMVs that were inspected were placed out of service.
Brake Safety Week is part of the Commercial Vehicle Safety Alliance's "Operation Airbrake" program. It is conducted in partnership with the FMCSA here in the U.S. and the Canadian Council of Motor Transport Administrators in Canada. This year it ran from September 16th-22nd.
Enforcement officers conducted 35,080 inspections on CMVs checking specifically for brake violations. During that time, 4,955 CMVs were placed out of service because of "critical brake violations."
According to the CVSA, the goal of Brake Safety Week is not only enforcement, but also to inspire drivers and carriers to do brake maintenance checks and educate them on how and why that's necessary.
Brake safety gets its own special enforcement blitz because brake violations feature so prominently in OOS violations during the rest of the year. According to the FMCSA, there were 1,045,335 brake related violations cited during inspections in fiscal year 2018 alone. During the CVSA's International Roadcheck 2018 enforcement blitz, brake violations were the top cause of vehicle OOS violations.
"Whether you're driving a commercial motor vehicle or inspecting one, we all know the importance of properly functioning brakes," said CVSA President Lt. Scott Carnegie with the Mississippi Highway Patrol. "It is essential that we – law enforcement, drivers and motor carriers – do all that we can through prevention, education, outreach and action to ensure only the safest commercial motor vehicles are being operated by professional drivers on our roadways."
Source: CVSA, gobytrucknews, truckinginfo, overdrive, ttnew, cvsa