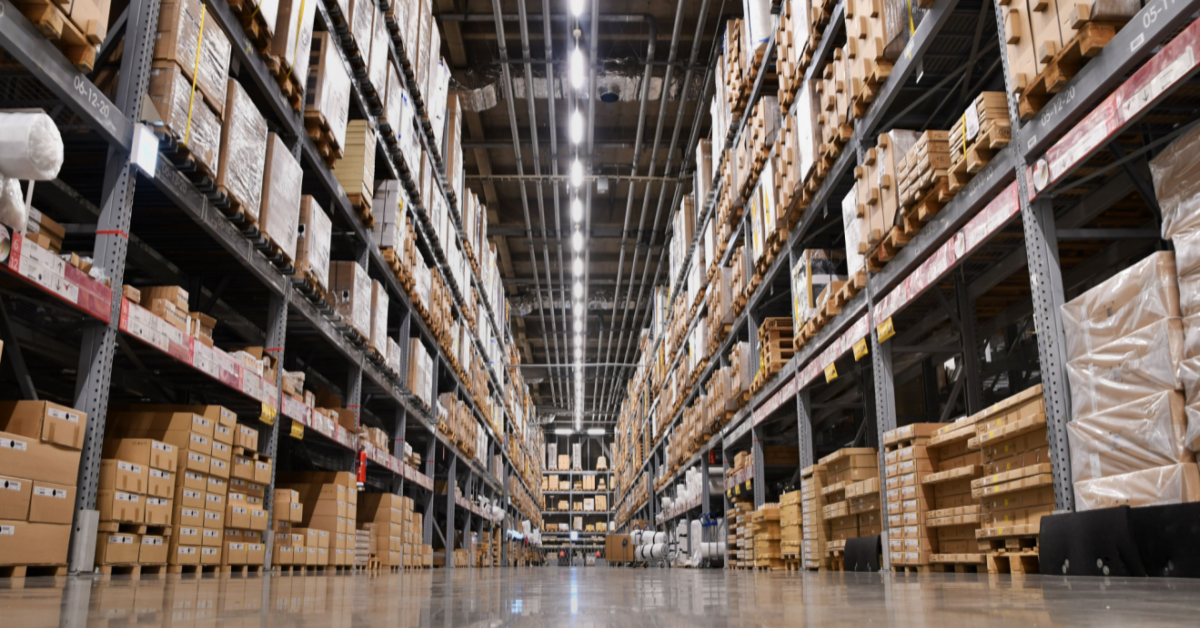 Retailers appear to be hedging their bets against supply chain shortages by stockpiling merchandise. That, perhaps, over-reaction recently exposed the country's lack of warehouse capacity.
Warehouse owners and operators are reporting that retailers continue to inquire about additional storage space. After strategically ordering an overstock of consumer goods, demand waned as inflation topped a 40-year-high. Some are purging merchandise by offering bargain-basement discounts. Others unwilling to take a loss or worried about another bout of shortages, search for facilities to stow products away in hopes fuel prices will ebb and household buying power ticks back up. A recent estimate by Prologis Inc, the global leader in warehouse space, indicates more than 800 million square feet of additional capacity is needed to handle swollen inventories.
"We have specifically heard from customers who are looking at carrying more inventories and are leasing space," Chris Caton, managing director of global strategy and analytics at Prologis, reportedly said.
It's no secret that Southern California warehouses struggle with persistent capacity shortages, running with less than 1 percent vacancies despite exponential growth. The Inland Empire warehouses around Riverside and San Bernardino counties have dramatically increased in recent years to keep pace with Chinese and other Asian imports. The SoCal area stands as a hub for more than 1.6 billion square feet of warehouse space. That's the equivalent of 44 New York Central Parks or 160 Tesla Gigafactories. However, Inland Empire warehouses have a reported 0.6 percent availability.
"We do see this dynamic happening across many of our customers," Flexe Inc chief executive Karl Siebrecht reportedly said, a warehouse logistics outfit. "When you increase inventory, you must increase the capacity of warehouses to hold that inventory."
In the wake of trade routes pivoting to Gulf of Mexico and East Coast ports, the remainder of the country fell to 2.9 percent space availability during the second quarter, a metric that creates pain points across the national supply chain. Adding pressure to the warehouse shortage, popular Black Friday and Christmas gifts landed on docks in July, alongside outdoor summer products and back-to-school items.
"It's a domino effect. Now the inventory is going to really build up," Performance Team warehousing vice president Scott Weiss in Los Angeles reportedly said.
Trucking outfits have answered the call — to some extent — by converting yards into container storage locations, considered a last resort for desperate retailers.
Prologis senior vice president Melinda McLaughlin indicated that upwards of 5,800 clients upped their space demand by an average of 138,000 square feet. The organization's most prominent customers include Amazon, FedEx Corp., Home Depot, and United Parcel Service. Amazon recently announced it would move forward with massive fulfillment center construction projects in California, Colorado, and Western New York, among others. Developers reportedly added 78.6 million square feet during the second quarter and a record-setting 626.6 million square feet are currently in the pipeline.
Sources:
https://www.wsj.com/articles/retailers-seeking-more-warehouse-space-to-stow-excess-inventory-11659460929
https://nypost.com/2022/08/02/americas-biggest-warehouse-is-running-out-of-room-its-about-to-get-worse/
https://salisburypipes.com/2022/08/02/retailers-seeking-more-warehouse-space-to-stow-excess-inventory-11659460929siteidyhoof2/