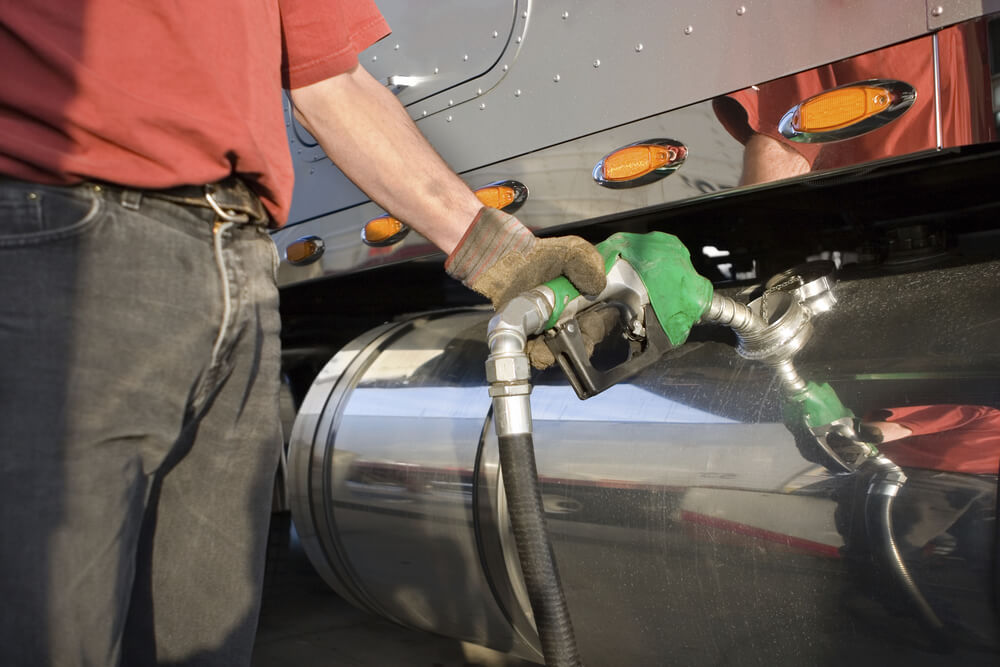 Although the American Trucking Associations panned a White House proposal to suspend federal fuel taxes over the summer, mom-and-pop outfits may not necessarily agree. Recent reports indicate some small outfits are barely hanging on while others fold under the weight of record-high diesel costs.
In California, diesel prices lead the nation to about $7 per gallon, while much of the country hovers in the $5.50 area. Reports indicate that small trucking companies and owner-operators are struggling to earn a living. Many cannot pass along the expense as easily as major carriers and big-box operations.
"When I leave, I'm gone for three days. I pack sandwiches — peanut butter and jelly — and that's it. I've been living off of peanut butter and jelly sandwiches," truck driver Frank Davilla reportedly said. Davilla also noted he's had to withdraw funds from his pension to make ends meet.
Small fleets that lease tractors are also on the hook for wide-reaching peripheral business expenses. Rising diesel costs and an influx of scammers are forcing many to rethink their position as independent truckers and consider working for a corporation.
"Right now, it's like the wild, wild west. Oftentimes, there's a bunch of deception with the pricing and the higher percentage is going to the broker," Kamard Johnson, CEO and owner of Richmond, Va.-based GTT Commercial Tires, reportedly said. "We need a trucking career to be more attractive, and, obviously, one of the biggest ways is the financial piece. It's going to be tough. Truckers' contributions are the conveniences of our everyday lives."
Gary Langston, president of the Indiana Motor Truck Association, pointed out the freight hauling industry utilizes upwards of 45 billion gallons of fuel annually, and 80 percent is diesel. The price at the pump has beaten its own record week after week in recent months. Indiana prices recently neared the $6 mark.
"Everybody's impacted by it, but we're impacted by it first. Probably everything you have was on a truck at some point before you got it," Langston reportedly said. "If you're trying to run your own business, you're really struggling. There are a lot of those folks who either have reached that point or are getting close to that point where they say, 'I can't do this anymore.' It's really unfortunate."
Jessica Warnke, CEO of Carter Express, runs an 800-truck operation now spending more than $750,000 each week on diesel. That figure rose by $200,000 weekly since gas and diesel prices exploded. She made an executive decision to raise driver fuel card limits by 20 percent and still worries that amount may not get the job done.
"We are in unprecedented times. This puts a squeeze on us financially while we wait to be reimbursed with our fuel surcharge, and it is forcing us to keep an eye on our growing line of credit. We aren't sure that will even be enough for them to fill their tanks in one transaction," Warnke reportedly said. "I think there is a price that at some point the industry can no longer bear, and customers will have to make tough decisions, and that will directly affect us and our drivers and our employees."
Sources: