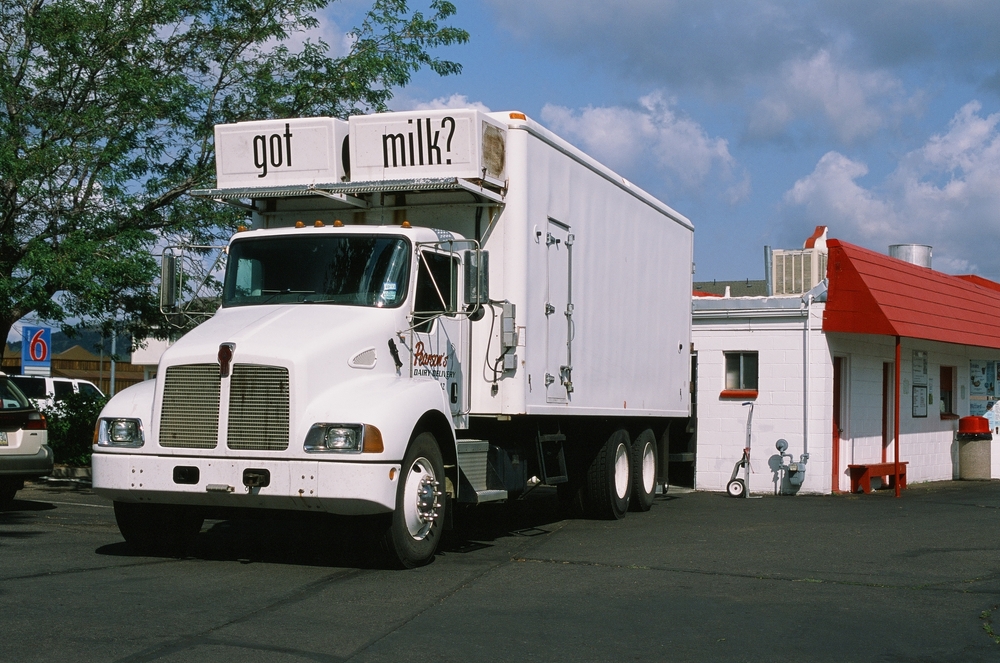 Upwards of one million gallons of milk have gone to waste after UK dairy farmers lost a critical facet of their supply chain. The cows didn't stop producing and the milking process continued. But when the agricultural industry lost its dairy truckers, more than a few family farmers were left crying over their spilled milk.
The milk crisis started when a major dairy hauling operation went into what the British call "administration." In the American dialect, we call that bankruptcy, the type Yellow Corp made national headlines over after thousands of truckers lost their jobs.
Across the pond, an outfit called Lloyd Fraser ranks among the major dairy haulers, having offices in Rugby, Warwickshire, and facilities in Four Crosses, Denbigh, and Pontypool. Its network serves several of the country's largest milk-producing operations. Unionized workers were aware the organization was dealing with difficulties. And, like Yellow truckers, they were locked out without notice. The country's National Farmers Union (NFU) has been scurrying to resolve the supply chain crisis since drivers were taken off their routes.
"We are working with others in the dairy supply chain to determine the extent of the impact on our members," NFU dairy board chairman Michael Oakes reportedly said. "As new collection plans are put in place, we would urge dairy producers who are affected to contact their milk buyer as soon as possible. Dairy farmers are already facing turbulent times as a result of weak milk prices, failed collections will only add to those financial difficulties."
It may seem outrageous, but bankruptcy officials traveled to the truckers and told them to drop off their rigs and go home. That's how CDL holders found out they no longer had a job. It's also how dairy farmers discovered their milk was not going to market.
The stunning revelation forced farmers to make a tough decision about what to do with the milk. Lacking the storage capacity to keep it cold and fresh until the issue could be resolved, they dumped it into the slurry. For those unfamiliar with agricultural trades, a slurry is a pit where farm animal excrement and other waste is deposited. Essentially, UK dairy farmers had to flush their pearly white milk down the proverbial toilet.
The closure of a single dairy transportation outfit has caused millions in losses and interrupted the supply of milk products. It once again shows the fragility of global supply chains and how vital truckers are in every corner of the world.
Sources:
https://www.bbc.com/news/uk-wales-66893265
https://www.forbes.com/sites/simonconstable/2023/09/26/failure-of-british-dairy-trucking-company-led-to-farmers-ditching-tons-of-milk/?sh=5b6116943a37