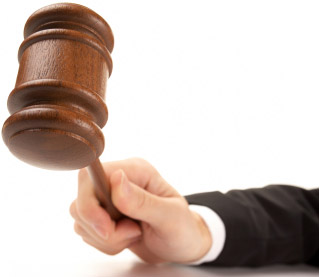 The people who filed a million-dollar lawsuit against a trucking company asked a judge to dismiss their case before it could be heard. The decision allegedly followed questions from the FBI and U.S. Attorney's Office as well as allegations that the accident was staged.
In 2017, trucker Robert Runnels was driving on I-10 near New Orleans when the driver of a car flagged him down. The driver told Runnels that he had seen him sideswipe a car. Runnels hadn't noticed anything like that, his onboard system hadn't noted any impact, and when he checked his truck, he couldn't find any damage.
Still, the three occupants of the car Runnels had supposedly hit claimed that Runnels had changed lanes suddenly and sideswiped their car. Tiffany Turner, Adonte Turner, and Dimitri Frazier, sued Runnel's carrier, Whitestone Transportation.
In the lawsuit, the three plaintiffs claimed that they had sustained "severe and serious bodily injuries" in the accident. According to reporting by Transport Topics, they sued Whitestone for negligence, seeking $1 million in damages including medical expenses, mental anguish, physical pain and suffering, and more.
But lawyers for the carrier found that the circumstances leading up to the lawsuit was suspiciously similar to at least 60 other accidents in the area. So, they filed a counter-claim against the plaintiffs, accusing them of staging the accident in hopes of getting a large payout.
Whitestone lawyers claimed during a pre-trial meeting that they had been contacted by the FBI and U.S. Attorney's Office. This led to the plaintiff's lawyer requesting a delay for the trial and eventually requesting for it to be dismissed altogether. The judge presiding over the case dismissed it with prejudice, barring the plaintiffs from refiling the case in the future.