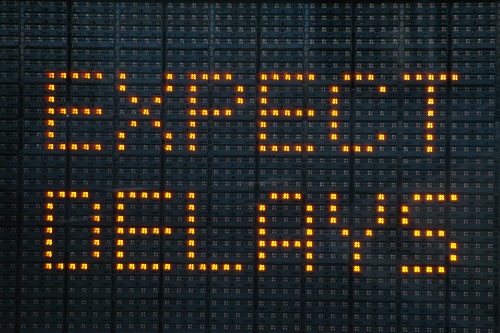 The first two tolling locations for Rhode Island's infamous truck-only tolls were supposed to be operational starting in February. Then that estimate got pushed back to March. Now it's April and Rhode Island is claiming that the expected start date is "by the end of May." So, what's happening?
Only the first two tolling locations have finished construction. According to testimony from RIDOT Director Peter Alviti Jr. last week, officials just want to make sure that they are working perfectly before they start collecting tolls.
"The instruction we have from the governor is to test them until we are absolutely sure they are running at 100 percent — and then take more time, to make sure that when we turn the switch on, they work the first time and every time that a vehicle passes underneath them," Alviti said according to a report in the Providence Journal.
It is estimated that the delay has cost the state almost $2 million in lost toll revenue so far. And a delay on these gantries also delays the rollout on the other locations. According to Alviti, that could mean that the state misses out of a total of $16 million by the end of the fiscal year.  That funding gap in turn means that the bridge and highway projects that rely on that revenue will be delayed as well.
So why the delay?
The tolls have been incredibly controversial, with challenges against them coming from all sides of the trucking industry. Multiple organizations have even promised to sue the state as soon as the first toll is collected.
With all eyes focused on Rhode Island over this (in the trucking industry at least), it's possible that the state just wants to make sure that the system works as smoothly as possible. Or they could be preparing for a lawsuit. Or maybe they've realized that, as the Rhode Island Trucking Association promised, collecting these tolls will result in "a lengthy and very expensive legal battle that will be funded by taxpayer dollars."
Source: overdrive, ttnews, truckersreport, providencejournal, RIDOT, truckersreport, truckersreport