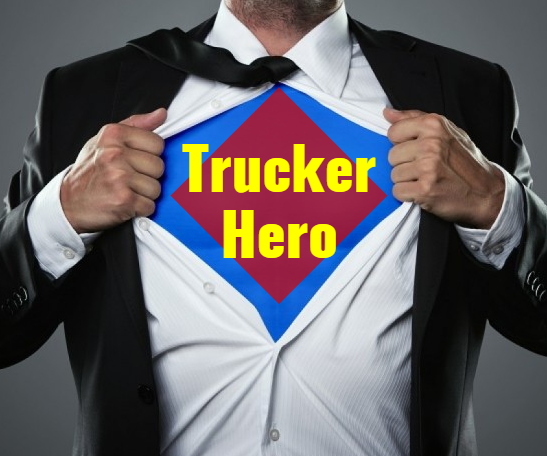 Only a few exceptional truck drivers are honored as Highway Angels every year. But while Christopher Lemaire has been named a Highway Angel this year, that's not what's amazing. It's that this is his third time receiving the honor.
Lemaire was driving on I-76 near Philadelphia on May 2nd when the incident occurred. A car passed him going at a high speed before losing control. According to the Truckload Carriers Association, the car hit the embankment on the right side of the road and bounced back with so much force, that the car went airborne over the hood of Lemaire's truck before coming to rest on the other side of the road.
Acting quickly, Lemaire placed his truck between the crash and oncoming traffic, got out, and went to check on the driver. Miraculously, the driver had survived the crash. Despite the fact that the wheels had come off of the car, the driver was trying to drive away.
When Lemaire told him to take his foot off of the gas, the driver started yelling at him. According to Lemaire, he could smell the alcohol on the man's breath. When Lemaire reached into the car and put it in park, the man got out and tried to get into a different car that was slowly driving past the accident.
A former police officer, Lemaire grabbed the man, moved him out of the road, and forcibly detained him until police arrived. When they did, they thanked him and told him that the man had been involved in another accident just a few miles away and had fled the scene.