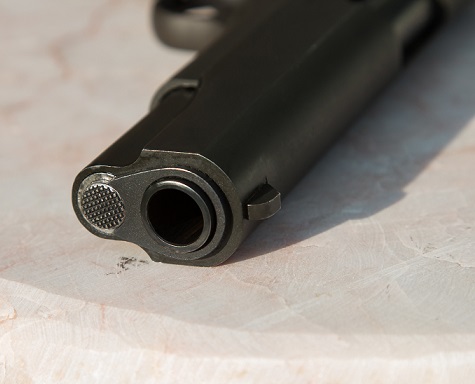 A trucker was awoken early in the morning by three men breaking into his trailer. He scared them off by firing multiple warning shots, but when they returned they opened fire at him. The driver was injured, but not seriously. Now however, he is being charged with a crime.
The unnamed trucker was parked in the parking lot of the Home Depot at 4950 Stage Road in Memphis early on Friday. He awoke just before 6 a.m. Friday morning when he felt the trailer rocking. According to the police report, he "got up and looked in his rear viewing mirror and observed his trailer was surrounded by three vehicles."
Three men were loading items out of his trailer and into a black Chevy SUV, a silver Mazda 6, and a light-colored two-door car.
Grabbing his gun from the cab, the driver screamed at the men before firing multiple warning shots into the air.
His assailants scattered and fled the scene, leaving the Mazda behind.
As the trucker was on the phone with police reporting the robbery, the men returned, yelling at him to return the keys to their Mazda which they had apparently lost in their flight.
When the trucker replied that he didn't have the keys, one man opened fire. The trucker wasn't hit by any of the shots, but he was cut by the shattered glass as it fell.
The driver was taken to a local hospital to have his wounds treated, and later was issued a citation for firing a gun within city limits.
Anyone with information on the robbery is asked to call Crime Stoppers at 901-528-2774.
Overdrive Online has just finished publishing a three-part series on truckers carrying firearms, which you can check out here. They note that while federal law does not prohibit truckers from carrying a firearm in their vehicle, since laws vary state-to-state, rules governing firearms can become incredible complicated for truckers.
Source: wreg, wmcationnews, overdrive