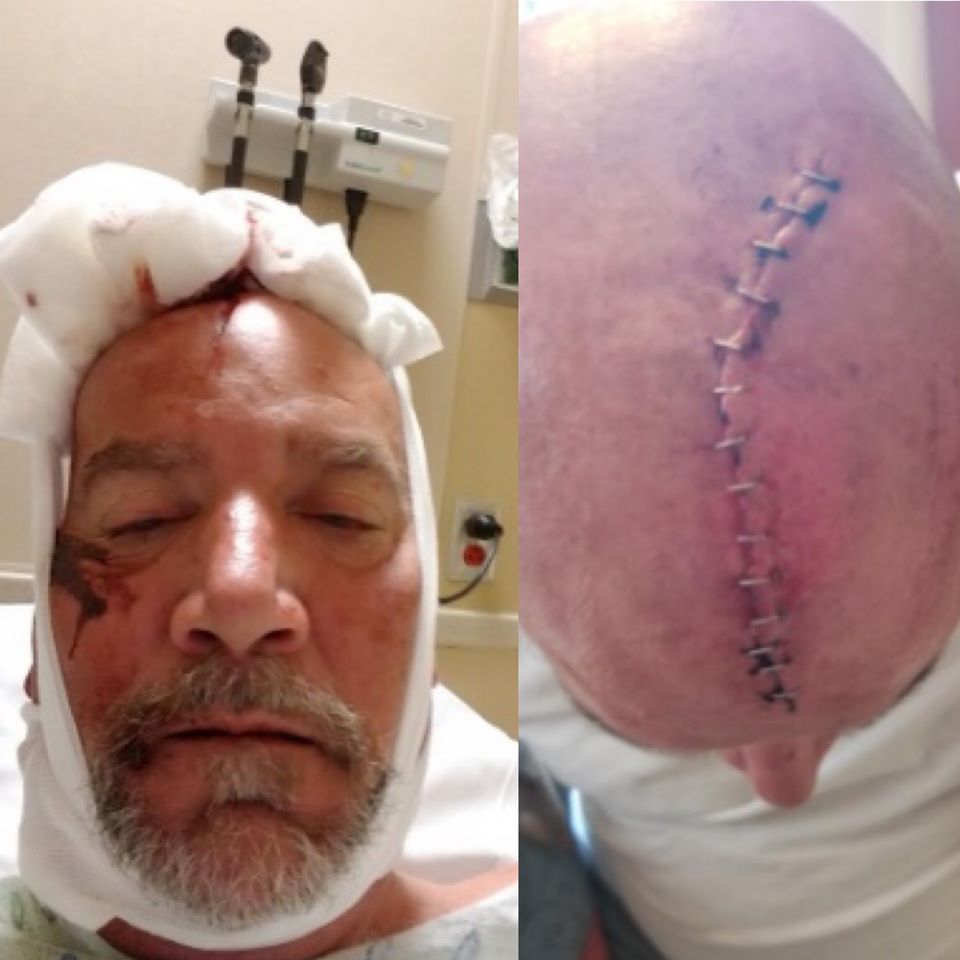 Police are asking for help in identifying the person or persons who attacked and severely beat a trucker. Despite the attack occurring at a bar on a Saturday night, everyone – even the bartender that the trucker had been talking to – claimed that they didn't see what happened.
On September 7th, 2019, Bruce Adams was driving through Glendale, Arizona with his co-pilot; his dog, Cash. He stopped at a local bar and left Cash to guard the truck while he went inside for a drink.
Adams ordered a drink from the bar and started facetiming with a friend. He later told police that he got only half-way through his drink when he got a "strange vibe" and asked the bartender to close out his tab. The last thing Adams remembers from that night is that the bartender started arguing with him about returning his card.
When he woke up in the hospital, Adams had three lacerations on his head and face. While police weren't able to confirm these details, Adams says that he believes he was attacked from behind with a pool cue while he was speaking with the bartender.
When police arrived at the bar at approximately 10:30pm, two people were trying to administer first aid to Adams. According to the Glendale Police Department, "when officers arrived, no one in the bar claimed to know what had happened to Bruce, to include the bartender."
More than two months have passed since the assault and the Glendale Police Department are offering a $1000 reward for any information that could lead to an arrest. They are interested in hearing from anyone who may have seen Adams, Cash, or their truck before or during the incident. Adams' truck was parked behind a grocery store on the NW corner of 59th Ave and Bethany Home Road.
Anyone with information is encouraged to reach out to the Glendale Police Department, or leave an anonymous tip with Silent Witness at 480-WITNESS or 480-TESTIGO.
Source: Glendale Police Department