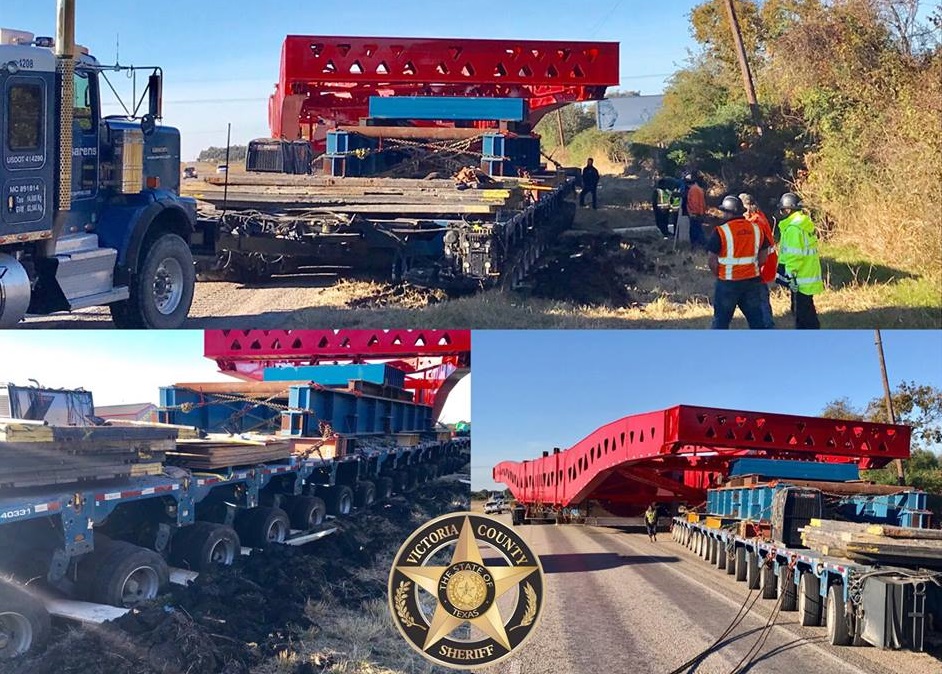 Two huge trucks carrying almost two million pounds of cargo went off the road in Texas on Monday. Due to their weight and enormous size, the trucks have been blocking all traffic on the highway for the entire week.
Two trucks are required to haul a load of that size. The oversized trucks are connected by an enormous trailer which was reportedly carrying a generator bound for San Antonio.
It was on Highway 185 near Victoria, Texas that the incident occurred. According to John Clegg, the owner of the trucking company, the steering mechanism on the rear carrier failed and the truck "basically drove itself into the ditch."
All of the northbound lanes were blocked by the oversized load.
Initially, the Victoria County Sheriff's Office claimed that the road would be cleared the next day, but that turned out to be more difficult than they expected. Getting 1.8 million pounds of truck back onto a road is not easy.
On Wednesday, a large industrial crane showed up to try and get the carrier back onto the road, but even that wasn't enough. The Victoria County Sheriff's Office now says that the road will remain blocked through at least Thursday.
Source: victoriaadvocate, victoriaadvocate, victoriaadvocate, facebook