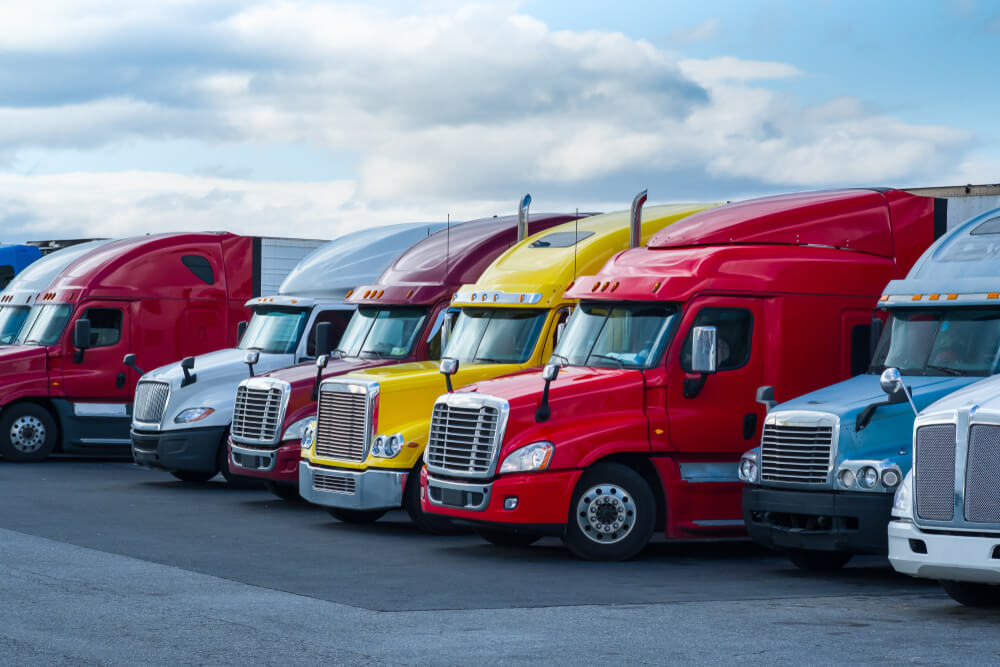 Elected officials are keenly aware the freight hauling industry needs an injection of younger truck drivers but harbor concerns about highway safety.
That's largely why the Fixing America's Surface Transportation Act, or "FAST Act," was implemented to allow adults under 21 years old to pull loads across state lines. From 2016 to 2020, the federal government authorized the U.S. Department of Transportation to invest $305 billion to better prepare the supply chains for what America is currently experiencing. Part of that massive spending included an Under 21 Military CDL pilot program to integrate veterans into the workforce.
The Federal Motor Carrier Safety Administration (FMCSA) was tasked with producing a statistical report and presenting its findings to Congress. That report was designed to help elected officials make an informed decision about lowering interstate CDL age restrictions. What everyday people may not know is that the majority of states, as well as the U.S. military, typically allow people 18-20 to operate commercial motor vehicles. In fact, only New York and Hawaii place age restrictions on securing an in-state license.
With 48 states and every branch of the military allowing young adults to operate dump trucks, school buses, cement mixers, power line repair vehicles, cranes, and tractor-trailers, the practice calls for a long look at state-by-state safety metrics. The federal government often hangs its hat on highway safety when barring 18- to 20-year-old truckers. If hesitant lawmakers and bureaucrats are correct in their reasoning, every state except New York and Hawaii should experience significant commercial motor vehicle accidents and fatalities.
According to reports, the country sustains approximately 500,000 truck accidents annually, with heavy-duty vehicles involved in just over 4,000 fatalities. New York City alone reportedly accounts for upwards of 50 accidents daily. In 2018, the NYC borough-by-borough breakdown was as follows.
Manhattan: 5,428 truck accidents, or 30.2 percent
Brooklyn: 5,028 truck accidents, or 27.9 percent
Queens: 3,290 truck accidents, or 21.8 percent
Bronx: 3,205 truck accidents, or 17.8 percent
Staten Island: 401 truck accidents, or 2.2 percent
Lawmakers and federal safety groups may be surprised to learn that New York has not necessarily improved its per capita crash statistics. The Empire State ranks in the Top 5 for truck accidents.
Factoring in anecdotal notions about the dangers of ice road trucking and risky mountain passes does not seem to make a significant statistical difference. The most populated states — Texas, California, Florida — reportedly join New York in the top five. Along with having the largest population, these states also possess the country's largest economies, ports systems, refineries, and other economic facets that require an increased number of trucks. On the other side of the coin, low-population South Dakota posts among the fewest crashes despite allowing high rates of speed on its highways.
The point is that we can examine the issue of truck driver safety and age restrictions from multiple perspectives. At the end of the day, the country needs appropriately trained and responsible adults of all ages to deliver America's goods and materials.
Sources: trucksafety.org, truckaccidents.com