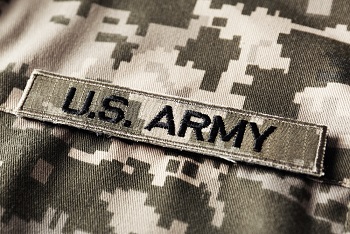 His dad was a trucker. In the U.S. Army, he was a trucker. And now, despite becoming a double-amputee, he's hoping to be a trucker again.
Erin Schaefer served in both Iraq and Afghanistan in the Army. He was driving a truck, doing what he loved. But in 2010, his truck was hit by an IED.
"Was out on a convoy taking supplies from one base to the next. Came to a halt because the other truck in the rear of our convoy had become disabled," he explained to WKRN. "Started moving again, and the IED blast went off."
Both of his legs were amputated below the knee. Recovery wasn't always easy.
"There's dark days out there," he said. "Depression, I've had to fight through them."
But now, almost a decade later, Schaefer is at it again. He's training for his CDL, hoping to get "back to doing what I like to do."
While DOT regulations require drivers to have four healthy limbs, exemptions have been issued in the past for amputees who demonstrate that they can safely operate the vehicle. If Schaefer qualifies for an exemption, he will need to drive an automatic truck. But he'll be back behind the wheel.
"I just love the open road, being out there with the truck. Just myself and my thoughts," Schaefer said. "I feel I have the trucker blood."
Asked what advice he would give to others, he responded: "Don't let anybody tell you no. You can get out there and drive a truck. Whatever your handicap disabilities are, don't let it limit you."
Source: wkrn, truckersreport