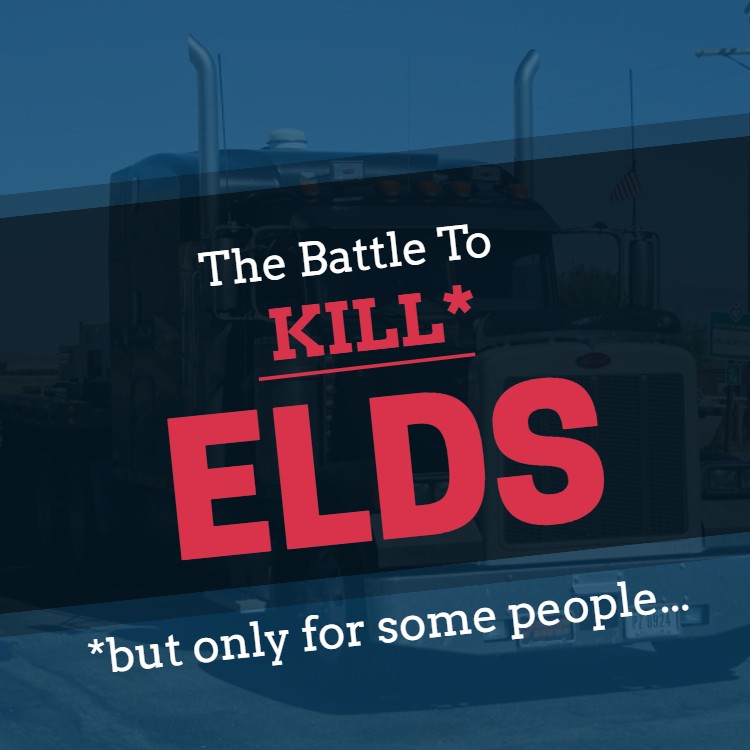 Here on our forum and in the comments section of most articles on the subject, people argue about the ELD rule. Some drivers are fine with it, others… not so much. While the battle over ELDs rages on though, some are being exempted from the regulation. According to ATA President Chris Spear, those segments of the industry are in danger of "crossing the line on safety."
Spear was speaking at a panel discussion hosted by a transportation law firm when the issue of ELDs came up. Currently agricultural haulers have a temporary exemption from the ELD rule.
"As far as ag is concerned, they do have a powerful voice," said Spear according to Transport Topics. "We're open to discussing this. But there's a break point to where we will push back and say, 'This is really crossing the line on safety.'"
But that temporary exemption isn't the only relief that agricultural haulers have coming. There is also legislation in the works which would give ag haulers a permanent exemption from ELD requirements.
"It's allowing a complete sector of our industry to just go without any rules," Spear said. "We are a nation of laws. Like it or not, we have rules, and we're going to comply with them. So letting certain segments get out because they have a powerful voice in Republican states, that's just not going to fly."
Spear's statement is similar to a sentiment expressed by others in the industry – even those who are anti-ELD. Since ELDs aren't actually changing the Hours of Service rules, some claim that exempting anyone from using them is the same as allowing them to break the rules. They claim that if ELDs aren't workable for some segments of the industry, it's because HOS rules are broken – and that they need to be fixed.