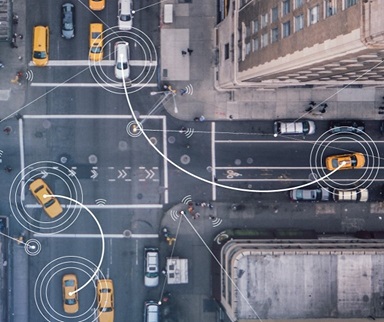 Intel, the company that has dominated the computer processor market for decades, has just made a play to enter the autonomous driving game in a major way. Intel plans to purchase vehicle sensor company Mobileye for a reported $15.3 billion.
While Intel had previously invested in multiple companies within the self-driving space, the purchase of Mobileye is a huge investment.
Mobileye currently works with more than two dozen vehicle manufacturers, supplying both software and hardware used for driver-assist systems and autonomous driving.
A large portion of Mobileye's current business is catered toward commercial vehicles, especially safety systems on heavy trucks. According to their website, their advanced driver-assist systems use sensors to scan the road and issue forward collision warnings, safe follow distance warnings, lane departure warnings, and more.
Intel's purchase of Mobileye may signal that the company's systems for fully autonomous vehicles will be here sooner than expected. The development of the driverless vehicle is tied closely to artificial intelligence, an area where Intel has plenty of experience.
In the autonomous driving world, it's a race to see who can be the first to develop a fully autonomous vehicle. And Intel just placed a $15.3 billion bet that it will be them.
Source: nytimes, gobytrucknews, truckinginfo, intelandmobileye, cnbc, fortune
Image source: intel press kit