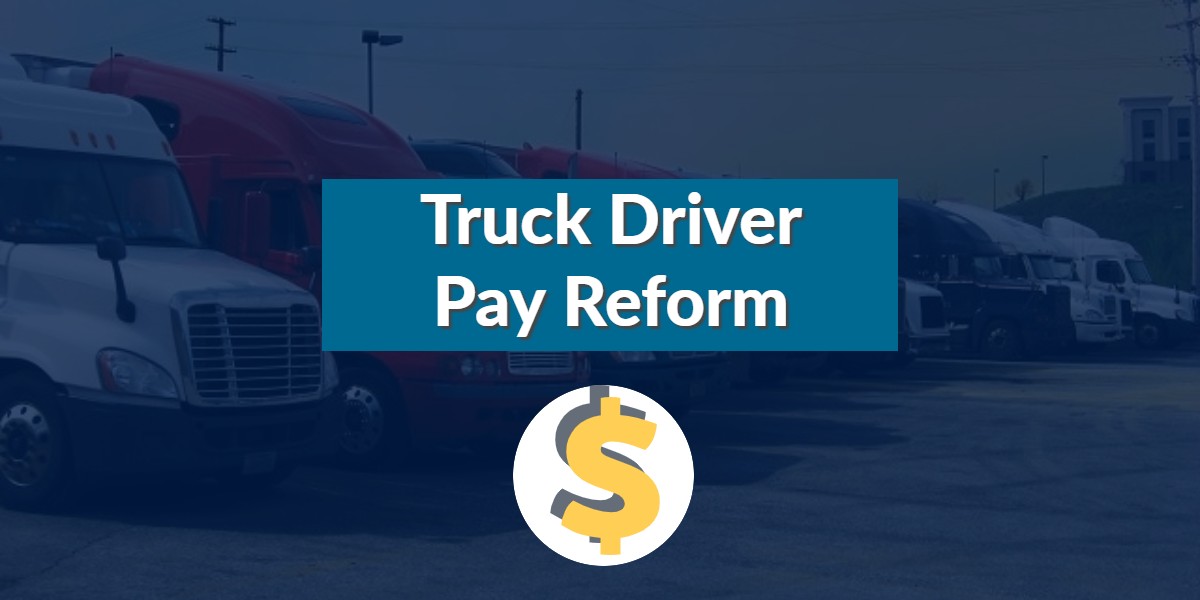 Trucker advocates have been making headway on the issue of driver pay reform. Multiple lawsuits brought the subject into the spotlight in recent years, but a new opinion published by the U.S. Department of Labor could threaten the progress that's been made.
One thing that sets trucker pay apart from the rest of the U.S. workforce is that most truckers are paid per mile, not per hour. But despite that, federal minimum wage laws still apply to truckers just like all other workers.
In a lawsuit brought against PAM Transport, drivers argued that PAM had violated the Fair Labor Standards Act by not paying them at least minimum wage for all hours worked. The drivers claimed that since they were still performing job responsibilities even while not logging their time as 'on duty,' that time should count toward their hours worked. The judge agreed with them, ruling that "there is no ambiguity" – a driver must be paid for time spent in their truck while not eating or sleeping.
But a new legal opinion issued by the U.S. Department of Labor (DOL) says that hours spent in the sleeper berth during off-duty time should not count towards hours worked since drivers are "relieved from all duties."
The opinion does state that if a driver is doing work in the sleeper berth, that time is considered to be "compensable hours worked." Unfortunately, time spent on the job but not working is a huge part of many truckers' lives.
"A primary duty of a truck driver's job is waiting, but unfortunately they are paid by the mile and nothing for their time," OOIDA President Todd Spencer said in a statement.
But large carriers understandably seem pleased by the shift in policy. American Trucking Association President and CEO Chris Spear commended the DOL for the guidance, saying that it provides "an opportunity for stakeholders to better understand their compliance obligations prospectively, rather than settling such matters only after the fact, through costly and wasteful litigation."
As Overdrive points out, DOL legal opinion is not law, but it could have a significant impact on current and future court cases on the issue.
Source: gobytrucknews, overdrive, freightwaves, ttnews, truckersreport, truckersreport, truckersreport