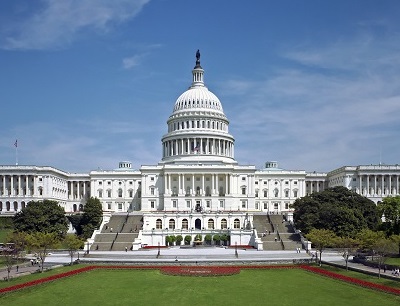 For at least the 4th time in recent years, legislation known as the Denham Amendment has failed to pass. Primarily concerning meal and rest break pay for truckers, critics say the amendment would have taken away states' rights to enforce laws put in place to ensure companies pay fair wages to workers including truck drivers.
Named after Rep. Jeff Denham (R-CA), the amendment was added to the House version of the Federal Aviation Administration's reauthorization bill. According to the amendment's supporters, the FAA Authorization Act signed into law in 1994 is supposed to exempt trucking companies from having to follow the meal and rest break laws of individual states. The Denham Amendment would make that interpretation law.
"The argument [for it] is we work under one set of federal regulations, and that is hours of service," TCA vice president David Heller told FreightWaves. "The goal is to make the rules uniform. If every state had different meal and rest break [rules] drivers would have to contend with each state's rules."
And while a patchwork of laws across different states does sound confusing, driver advocates say that the amendment goes too far in trampling on drivers' rights.
According to OOIDA, the amendment "effectively provides motor carriers with a blanket federal preemption for any issue that a state might want to address to improve the lives of employee truck drivers."
Even the state laws that the amendment was directly targeting are beneficial to drivers. California law for example requires drivers to be paid for some meal and rest breaks. It also requires employers to take mandatory non-driving tasks into account when calculating if a driver is being paid minimum wage. Lawsuits are currently underway which argue that this means that drivers must be compensated for non-driving tasks like loading and un-loading, pre- and post-trip inspections, completing paperwork, and detention time.
Large carriers have frequently been the targets of such lawsuits. In the past, they have had to pay out large settlements to their drivers and spend huge sums of money on legal battles which have sometimes lasted for years. That could at least partially explain ATA's and TCA's continued support for the Denham Amendment and similar legislation.
Source: congress, gobytrucknews, truckersreport, freightwaves, dcvelocity