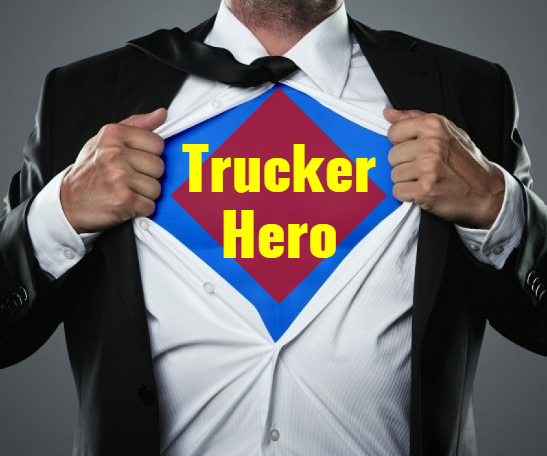 A trucker is being praised on social media by a Kansas sheriff's department for saving the lives of a family of four. On top of that though, the driver also saved the family's Christmas.
On December 16th, Washington-based trucker Yevgeniy Lomakin was headed Northbound on Highway U83, just north of Selden, Kansas. Just before midnight, he came across a 2000 Pontiac Grand Am on the side of the road with flames coming from underneath the car.
Lomakin pulled over to see what was happening. Upon walking up to the vehicle, he saw that there was an adult and three children sleeping inside. The adult driver, Shannon Harris, had pulled over to the side of the road to get some rest and was apparently already asleep when the fire started. 
Lomakin started banging on the windows and yelling to wake the occupants up. Harris and her 10-year-old got out of the car on their own while Lomakin pulled the 3- and 6-year-olds out. Lomakin then brought the family back to his truck to keep them warm. He pulled his truck to a safe distance and waited with them until emergency crews arrived. 
According to the Sheridan County Sheriff's Department, when EMS personnel arrived, they determined that no one had been injured in the fire. The cause of the fire is still unknown. 
Lomakin stayed and talked to law enforcement as well to give them his account of what had happened. Before he left, he went and talked to Harris again. With Christmas just around the corner, Lomakin did just one more thing to take care of the family. He handed her an unknown cash donation and said "I want you to have this for Christmas."
Well done, driver!!
Source: sheridancountysheriff