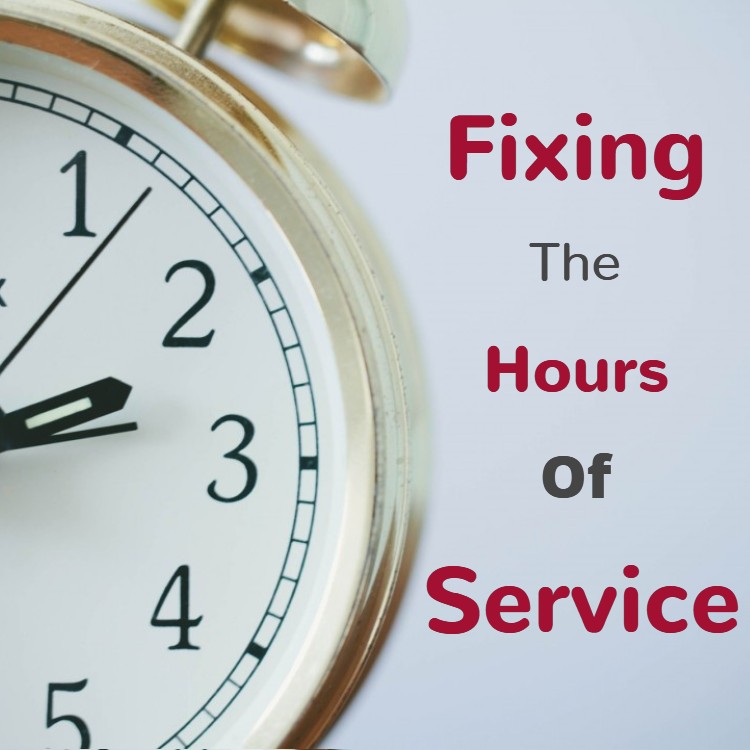 Ever since the Electronic Logging Device (ELD) mandate went into effect, the need for serious Hours of Service (HOS) reform has been thrust into the spotlight. Last week, Department of Transportation Secretary Elaine Chao announced that a proposed rule has been created and sent to the White House for approval.
Truck drivers have been requesting major HOS reform since the rules were last changed in 2014 (and even before). Last year, the FMCSA announced that they were seriously considering action on the HOS rules. Their request for input from the public yielded over 5,200 comments, mostly in support of making the HOS rules more flexible.
Speaking at the Mid-America Trucking Show on March 29th, Chao was tight-lipped about what the NPRM might contain.
"This NPRM was just sent to the Office of Management and Budget," Chao told the audience. "That means, of course, that I can't say much while the rule is under consideration. I can't go into specifics or details about this proposal, but let me note that the department understands the strong interest in increasing flexibility and is giving it serious consideration."
Last year FMCSA Administrator Ray Martinez promised that HOS reform would happen on "a very aggressive time line," expecting a notice of proposed rulemaking (NPRM) to be published by March. But March has come and gone and it's not clear when the notice will be available to the public.
Ripple effects from the partial government shutdown at the beginning of the year may be putting a bit of a delay on the process. Most employees from the Office of Management and Budget (OMB) were furloughed during the shutdown, creating a backlog of work.
So even though the White House OMB is the last step before the NPRM becomes public, we may have to wait days, weeks, or even months to find out what changes are proposed.
"Without [truckers], our economy would come to a halt, and quality of life would suffer," Chao said during her MATS speech. "So, I look forward to continuing to work with you, to address the needs of the industry, to increase safety, and to ensure a bright future for America's truckers."
Source: truckinginfo, fleetowner, ttnews, truckersreport, truckersreport