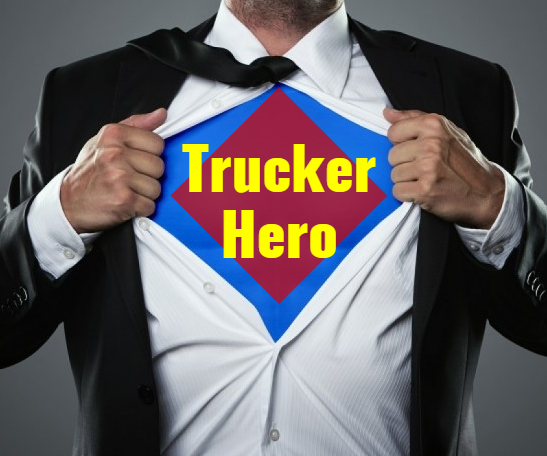 Two truckers are being honored after they stopped at the scene of a gruesome accident. The drivers helped rescue a young child and keep him calm after the crash that killed his father.
William and Becky Gregory are truck drivers. They've been married for 33 years and driving team for 20 of those. So, when they say that the accident was "the worst" they've ever seen, that really means something.
The Gregorys were headed Westbound on I-40 in California. The traffic ahead of them slowed and came to stop, and William knew something was wrong when he saw people running ahead with fire extinguishers. He left the rig, and ran to help.
Ahead were two cars that had hit each other head-on. One had a deceased elderly driver at the wheel on the shoulder. The other was on fire and contained a man and a young boy. When he got to the second car, it was clear to William that the man was already dead.
"There were several people using fire extinguishers." William told the Truckload Carriers Association. "There was a boy slumped down on the floor board, but we had to get the flames extinguished before we could get him out."
Working together, the motorists were able to put the fires out and pull the dash up to get to the boy. William pulled him from the wreckage and handed him to another driver.
Meanwhile, in the truck, Becky had been woken up by their barking dog. She left the truck to join William. Together, they and the other driver sat there with the boy, talking to him and keeping him as calm as possible.
"We sat there and talked to him," recalled William. "He kept asking for his dad. We told him people were taking care of him."
He had numerous broken bones and was airlifted to a local hospital where he underwent several surgeries. A few weeks later, the Gregorys learned that the child was doing well and is expected to make a full recovery.
"I've come across some rough ones," shared William, "but this was the worst."
Source: TCA