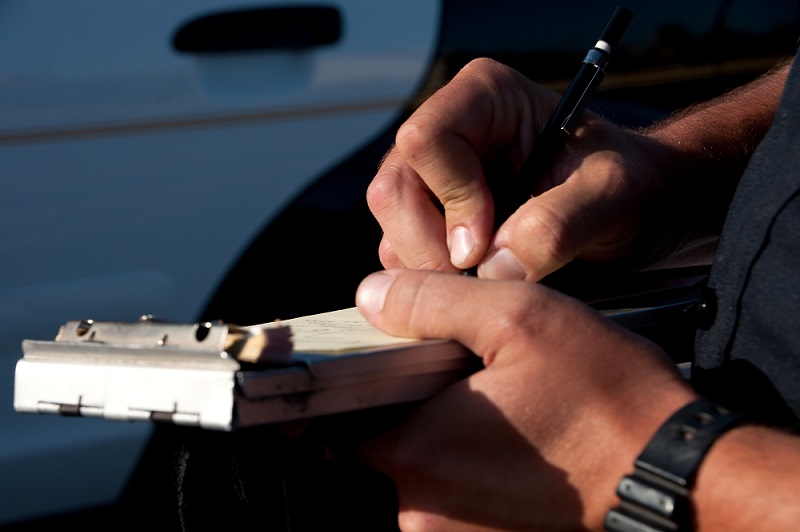 There's something weird going on in West Virginia. There's a patch of road on I-77 that's under construction, so trucks are being directed onto a detour. But whether drivers are missing the signs or ignoring them, many are still driving in prohibited areas. So many in fact that the county magistrate's office and court system are overflowing with angry drivers who want to contest their traffic tickets.
According to authorities, highway signs have been set up miles before the detour. The contractor doing the road work has even hired off-duty deputies to do traffic control. But still some trucks are just driving right on through.
"Even with having officers down there at the tunnel directing trucks to take the exit, they're still blowing the exit, ignoring the officer that is visibly standing there and going through the construction zone," Mercer County Sheriff's Department Lieutenant Gary Woods said.
In the two weeks following May 21st when construction began, local authorities alone issued more than 1,200 tickets to truckers for ignoring the detour and driving through the construction zone. Deputy Capt. Joe Parks says that some of his deputies are writing up to 40 tickets during a long shift. And those are only the local police. There are also troopers from the West Virginia State Police who are issuing tickets as well.
Since cars and other small vehicles aren't being diverted, only trucks are being ticketed. In total, drivers face around $200 in fines and court fees. So it's not surprising that many are fighting back. And that's causing a problem for the county magistrate's office.
"In less than a 24-hour period, there have been 500 calls to the traffic line," Magistrate Mike Flanigan told the Bluefield Daily Telegraph.
So many drivers are calling the office to complain that their phone system can't handle it. The phone would ring a couple of times and then go dead. Which lead to complaints higher up the ladder too.
"We started getting complaints from other agencies that the Magistrate Court was not answering the phones," Magistrate Flanigan said. "We even got word from the Supreme Court in Charleston."
Whether it's a matter of too little signage, a county taking the opportunity to line its pockets, or just some stubborn truckers looking to save time, it's probably a good idea to avoid that stretch of I-77 for the time being. You can see the details and recommended detour routes here.