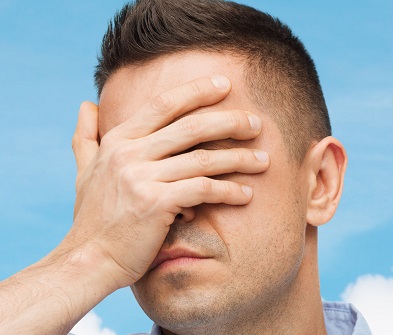 After a 911 call comes in saying that a pedestrian has been hit by a tanker truck, you might expect for their next stop to be the hospital… or worse. Instead, this man was taken directly to the county jail.
Jeremy Sharp had complained about the intersection before. According to police, the 33-year-old man from Hyrum, Utah "reported concerns about semi-trucks cutting the corner across the parking lot." It seems that his concerns weren't addressed to his satisfaction.
On January 12th, 911 dispatchers got a call from Sharp apparently pretending to be someone else. He reported that someone had been hit by a truck at the intersection. He wouldn't give any other details and told 911 that he wasn't near the person.
According to the police report, when first responders arrived, they found Sharp lying on his back just off of the road. Sharp told police that he had been just been hit by a tanker hauling milk. Not only that, the previous night, he had been hit by a tanker hauling gasoline in the same spot.
Seven Cache County Sheriff's deputies, two Utah Highway Patrol troopers, and a Cache County ambulance were among the first responders. They said that "there were no tracks or other indications that an accident involving a vehicle had occurred."
Still, they put Sharp on a stretcher and put him in the ambulance to be examined. As Sharp was being examined by EMTs, he was texting on his phone. It turned out that he was texting 911, asking for more assistance.
When the EMTs couldn't find any injuries, they released him. But as he was leaving the ambulance, officers report that he "went limp and began to collapse to the ground."
He found his strength quickly though and started trying to pull away when officers arrested him for falsely reporting an accident to 911.
Sharp has been charged with making a false emergency report involving injury or death, interfering with an arrest, and disorderly conduct.
Source: sltrib, ksl, abc4, kjzz, arrestreport