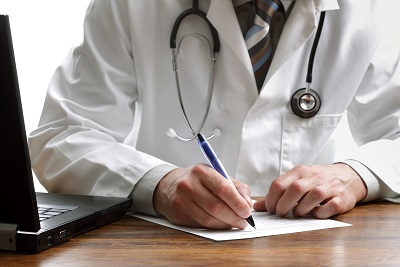 The National Registry of Certified Medical Examiners was supposed to make it easier for drivers to find doctors to issue them medical cards and make sure only trustworthy doctors performed the exams. But so many CMEs are giving out medical cards to truckers without doing the proper certification steps that the DOT will be performing an audit on the entire system.
Since 2014, criminal investigations launched by the DOT Office of the Inspector General (OIG) have resulted in eight indictments and six convictions resulting from CME fraud. In the majority of these cases, medical examiners would issue a medical certification to a driver without performing a full exam.
In some cases, medical examiners were bribed to give drivers a pass. In other cases, drivers wouldn't even be aware that a medical exam wasn't completed properly. The CME would just skip steps in order to see more patients and make more money.
When CMEs are caught issuing fraudulent certificates, all drivers that received their current certification from that examiner are required to retake their medical exam within 30 days. In one case, more than 600 drivers were impacted.
On February 20th, the DOT OIG announced that it will be conducting an audit. According to the audit announcement, the objective is to "evaluate FMCSA's procedures for (1) oversight of its medical certificate program, including commercial driver medical certificate data quality, and (2) validating information in its National Registry of Certified Medical Examiners."
DOT has not yet published when they expect the audit to be completed or what actions they might take to address the issue.
Source: overdrive, ttnews, freightwaves, truckinginfo, DOT