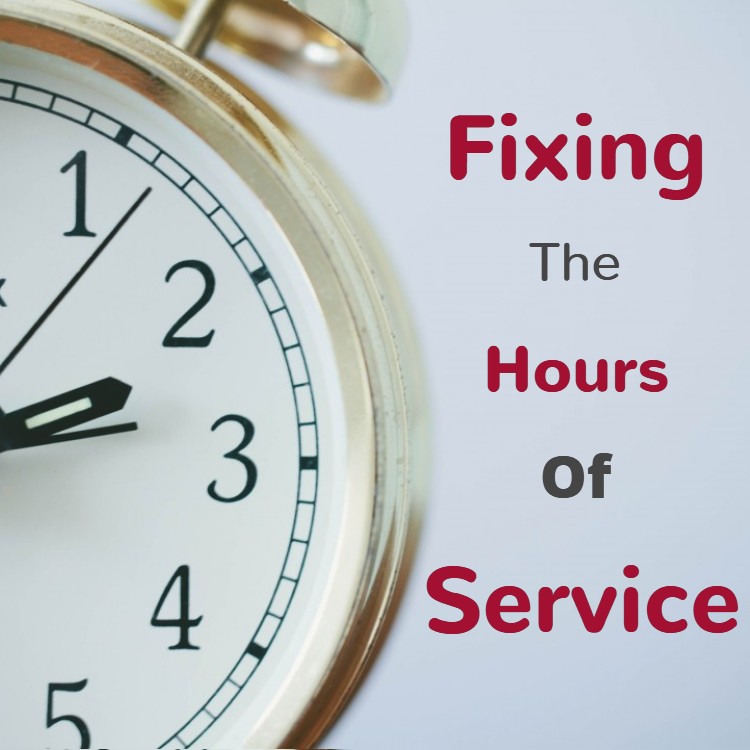 A new bill has been introduced in Congress which would alter the way that Hours of Service rules work for truck drivers. It would do away with the mandatory 30-minute rest break and give drivers a 'pause button' which would allow them to put a hold on their 14-hour clock for up to three hours.
Introduced by Rep. Brian Babin, H.R. 5417 is named the Responsible and Effective Standards for Truckers (REST) Act. A press release put out by Babin claims that it would "modernize hours of service regulations for truck drivers."
The REST Act would allow drivers to take one rest break per 14-hour shift without having that break cut in to their on-duty time. That break can last up to three hours, but must be taken all at once, not split up into multiple breaks. Drivers would still be allowed to take as many breaks as they like, but the 'pause' will only work for one break per 14-hour shift.
Once their 14 hours (plus break) are over, drivers still need to log 10 consecutive hours off-duty before they can begin a new shift.
The bill has the support of the Owner Operator Independent Drivers Association, who thanked Babin for introducing the legislation in a statement made by Todd Spencer, acting President and CEO of OOIDA.
"Truck drivers' schedules are at the mercy of shippers, receivers, weather, congestion, and other obstacles, to operate safely," said Spencer. "We are in a situation where we have never had more regulations and greater enforcement and compliance with those regulations. Yet, crash numbers are going in the wrong direction, it's time for a new approach."
Not everyone supports the bill of course. A spokesman for the American Trucking Association said that while the association supports improving hours-of-service regulations, "we don't believe that there is sufficient data at this time to support the types of changes proposed by the REST Act."
Source: gobytrucknews, babin, gobytrucknews, truckinginfo, overdrive, ttnews