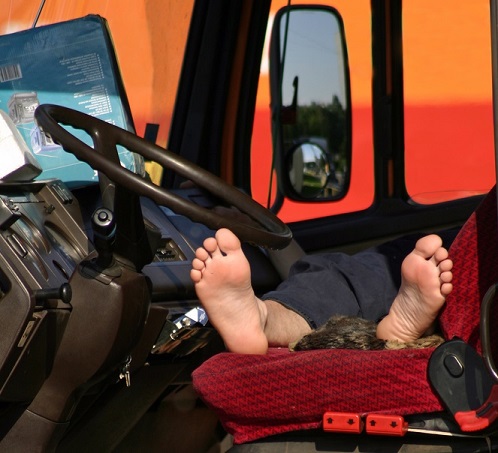 The Federal Motor Carrier Safety Administration (FMCSA) has pulled the plug on the split-sleeper berth study. The study has been in the works for years, but according to the FMCSA, the study is "no longer needed."
Ever since the HOS rules changed in 2013, truckers have been required to split their 10 hours of off-duty time so that at least one of the chunks is 8 hours or more. Truckers have complained that the strict rules have forced them onto the road at peak traffic hours, incentivized them to drive when they're sick and tired, and exacerbated the safe parking shortage.
Announced in January of 2016, the split sleeper study would have allowed a group of 200+ truckers to spend their rest breaks on 5-5, 6-4, or 7-3 splits. Using that data, the FMCSA would have decided whether or not to allow for greater flexibility in all trucker sleep schedules.
According to David Heller, the Vice President of Regulatory Affairs for the Truckload Carriers Association, the TCA has known that the pilot program was going to be nixed since late October. A senior FMCSA official told Heller that the study isn't needed anymore because the FMCSA is hoping to fast-track changes to the Hours of Service rules.
If the changes the FMCSA is planning on making to the HOS rules would negate the need for the split-sleeper study, it's possible that the new HOS rules will contain flexibility for sleeper berth time baked in. That would indicate that the FMCSA is very confident with their new HOS rules – and that the industry will be happy with the changes.
"There was simply no need for this study because of the [HOS] ANPRM," said Heller. "It would have taken a year to gather the data, then it would have to be analyzed and put out for comments."
Source: overdrive, ccj, thetrucker, truckersreport