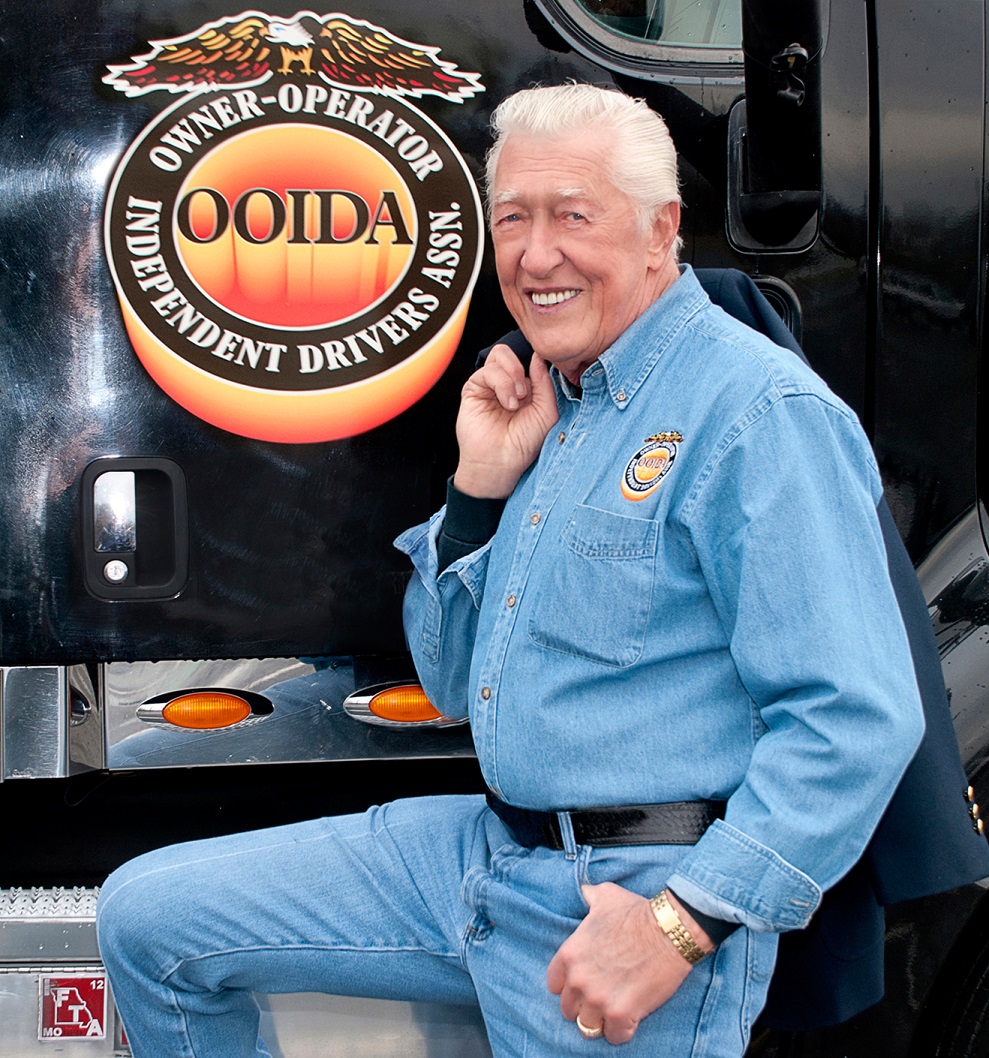 The trucking industry has lost one of its greatest leaders this week. Jim Johnston, president and CEO of the Owner-Operator Independent Drivers Association (OOIDA), passed away after a battle with lung cancer.
Johnston was there from the very beginnings of OOIDA. In 1973 when it was first formed as a unifying voice for truckers, Johnston was still driving a truck himself. Soon after, he became president and CEO of the organization that bills itself as the only "international trade association representing the interests of independent owner-operators and professional drivers on all issues that affect truckers."
"He loved every minute he spent as a trucker, but when circumstances required it in the '70s, he stepped down from behind the wheel to give a badly needed voice to truckers," said OOIDA executive vice president, Todd Spencer in a statement.
Back then, OOIDA was run out of a trailer chained to a light pole on I-70 in Grain Valley, Missouri. Today, OOIDA is one of the strongest voices in trucking, and Johnston led the charge fighting for truckers and their rights even while battling lung cancer over the past year.
Even those who often stood on opposite sides of the fight offered condolences and fond words.
"We are saddened by the news of Jim's passing," said a statement from ATA President and CEO Chris Spear. "One of the first meetings I had in this role was with Jim and his team. He was a passionate leader for drivers and the industry, advocating issues that helped build this great nation. Jim never strayed from who he was and who he represented – truckers. Jim was a warrior, and he will be missed."
A memorial page has been posted on OOIDA's website where powerful and touching stories and condolences have already been shared.
Source: gobytrucknews, fleetowner, overdrive, overdrive, prnewswire, ttnews