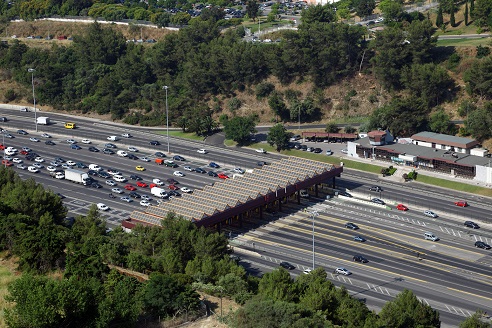 The Pennsylvania Turnpike Commission (PTC) is currently being sued over excessive tolls as well as money being diverted for non-Turnpike uses. Despite that, the PTC has announced that they will be increasing tolls by 6% in 2019. This will mark the 11th straight year of toll increases.
According to the PTC website, an average fare for a passenger vehicle will go up to $1.38 for E-ZPass users and $2.25 for those paying cash. Truckers meanwhile will be paying an average fare of $3.66 using E-ZPass and $16.30 using cash. Toll hikes will go into effect on January 6th, 2019.
A federal lawsuit filed by the Owner-Operator Independent Drivers Association (OOIDA) and the National Motorists Association is asking for almost $6 billion in toll revenue to be returned. They claim that the tolls are unconstitutional since money being collected from the Turnpike tolls is being used for other programs like public transportation. The lawsuit claims this is an unconstitutional bar on interstate commerce.
It's not just trucking groups that are fed up with the tolls. Commuters are getting tired of the constant rate increases as well, claiming that they'll find alternate routes to use instead. If true, this could be mean more traffic headed to smaller roadways not designed to accommodate it, leading to potentially unsafe driving conditions.
Even the Pennsylvania Auditor General, Eugene DePasquale, is fed up with the PTC. He's currently doing an audit of PennDOT and the PTC. He previously found that PTC was giving PennDOT around $450 million per year to help pay for public transit.
"As my previous audit and my 2013 special report requested by House Speaker Mike Turzai predicted, until legislators in Harrisburg address the $450 million payment the Turnpike must make to PennDOT annually, tolls are going to continue to rise," he said. "If they keep raising tolls, middle-class families are going to be forced off the roadway."
Source: PTC, PTC, phillyvoice, nbc, pittsburgh, wjactv, triblive