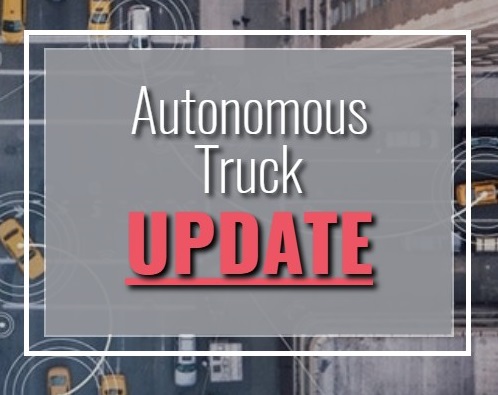 Self-driving vehicle developer Waymo has given the public a peek inside the cabs of their heavy-duty trucks. Sort of.
Reporters were invited to experience a "virtual ride along" in the cab of truck guided by the Waymo Driver system. The ride along was billed as a live demonstration. And while the feed reporters watched was in real-time, it was on a one-minute delay.
Waymo is the self-driving arm of Alphabet, Google's parent company.
Inside the cab of the Peterbilt were two humans. One was in the driver's seat, the other in the passenger's. The person in the passenger seat had a laptop open and was observing the data coming in from the system's sensors.
At the beginning of the demonstration, the human driver was in control of the vehicle. But after pulling onto I-10 outside Phoenix, the computer took over. Even when the machine driver took over, the human driver had his hands only a few inches from the steering wheel at all times.
This is the fourth generation Waymo Driver. It uses cameras, radar, and three different types of lidar sensors to observe the world around it. According to a spokesperson, it takes in information as far away as three football fields.
During the demonstration, the human driver took over when the route took them off of the freeway. Surface streets still present more of a challenge to the self-driving system.
The Waymo Driver hauled its trailer around 15 miles on I-10 and Route 202 over the course of the demonstration.
Waymo says that they're still a few years away from commercial autonomous trucking. And they claim that even when it does start, it will be a gradual process.
Source: ttnews, bloomberg, freightwaves