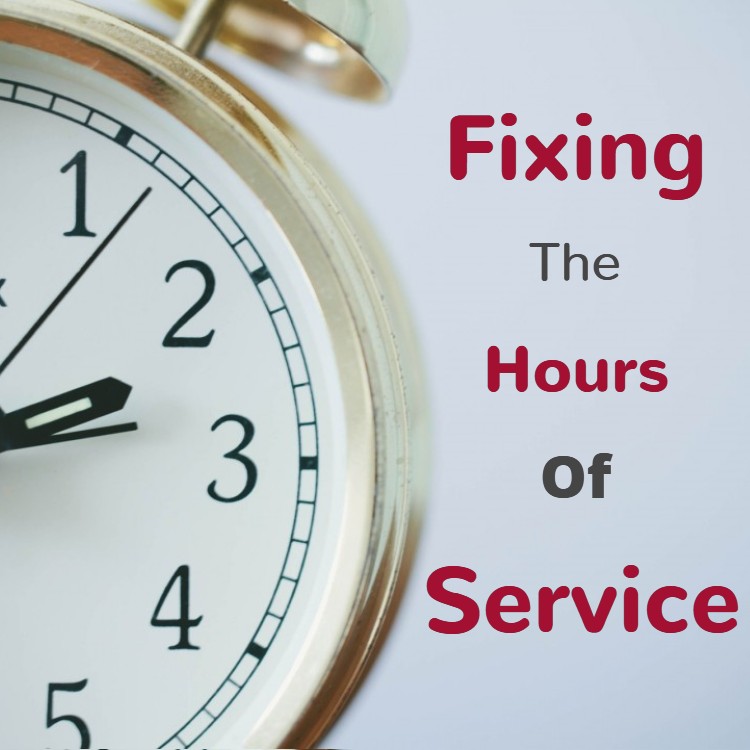 Now that the long-awaited Hours of Service (HOS) reforms have been proposed, federal regulators are looking for feedback. And as our comments section proves, truckers have plenty to say on the subject.
After months of delays, the Federal Motor Carrier Safety Administration (FMCSA) has finally published the proposed rule reforming HOS regulations. They are requesting comment from the public. The comment period will be open until October 7th, but truckers aren't wasting any time. So far 148 comments have already been submitted. You can comment on the proposed rule here.
There are 5 proposed changes in the rule.
Extends the maximum allowed on-duty period for short haul drivers from 12 hours to 14 hours. Also extends the radius to qualify for the short-haul exemption from 100 to 150 air miles.
Extends maximum "driving window" allowed during adverse driving conditions by an additional 2 hours.
Changes the rules surrounding the 30-minute rest break. The 30-minute break would only be required when a trucker has driven for 8 hours without at least a 30-minute break from driving. Also, a 30-minute break can be satisfied using non-driving on-duty time rather than only non-driving off-duty time.
Allows a split sleeper schedule of 7/3. This minor change does not alter the number of total hours a driver is required to spend on their rest period.
The "split-duty provision" adds a "pause" button for the 14-hour clock of between 30 minutes and 3 hours. That time would not count towards a driver's 14-hour driving window. If a driver decides to make use of it however, they will need to spend at least 10 consecutive hours off duty at the end of their work shift.
Make your voice heard by commenting on the rule on the Federal Register website.
Source: FMCSA, truckersreport, gobytrucknews, overdrive, fleetowner, overdrive