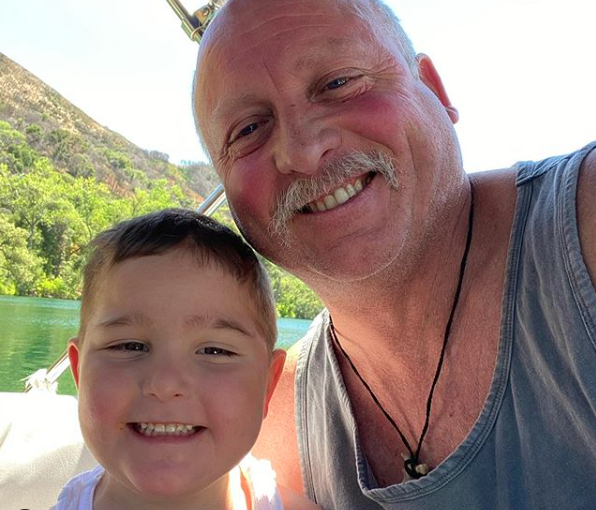 On Thursday Liam Salmon turned 5 years old. Like many young boys, he's a huge fan of tractors. But unlike other boys his age, this trucker's son is also fighting back against a rare brain tumor. To help raise his spirits, truckers banded together to make his birthday a special one.
Liam was diagnosed with diffuse intrinsic pontine glioma (DIPG) in January. The diagnosis currently has a 0% survival rate. So Liam's father, Howard Salmon, took a break from his driving job to spend as much time as possible with his son.
"We are going to fight like hell," Howard told FreightWaves. "We have to try something — we can't give up."
Even though Liam became wheelchair bound in July, that didn't dampen his spirits – or his love of tractors. Before his diagnosis, Liam would drive his toy John Deere next to his father who was behind the wheel of the real thing. In October local charities surprised him with a John Deere-themed electric wheelchair.
But Liam's health has been deteriorating. His family was worried he wouldn't make it to his fifth birthday so they held a celebration for him a week early just in case. On Thursday though, a local trucking company organized a drive-by for Liam.
As Liam's story spread on social media, Howard shared that Liam loves getting mail almost as much as he loves John Deere. So birthday cards came pouring in from truckers across the country.
If you'd like to send Liam a card, it's not too late! Send one to him at:
Liam Salmon
6028 Calin Lane
Anderson, CA 96007 
The Salmons have also started a GoFundMe to help them be able to stay home from work and be with him while they still can.
Source: freightwaves, gofundme