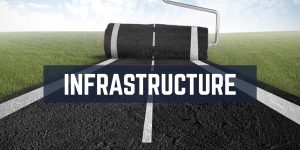 Pete Buttigieg's Senate confirmation hearing was one of the first indications of what the new administration's plans are regarding transportation. It looks like President Biden and Transportation Secretary Nominee Pete Buttigieg's plan is to "rebuild" America with "bold, transformative infrastructure."
The office of Secretary of the Department of Transportation requires confirmation by the United States Senate. So Buttigieg sat for a confirmation hearing with the Senate Commerce, Science, and Transportation Committee and fielded their questions.
Questions from the committee covered a huge swath of topics including highway funding, trucking regulations, and COVID safety. But it was infrastructure where Buttigieg came out swinging.
"The transportation sector in our nation has been devastated economically and will need support from the American public," said Buttigieg in response to a question from the panel. He went on to say that together with Congress and the White House, DOT "must develop and deliver bold, transformative infrastructure plans to create jobs and strengthen our country's economic competitiveness."
Infrastructure initiatives are a common talking point in Presidential campaigns as it is widely popular across the political spectrum. Despite that, no large-scale infrastructure initiative has been launched in recent US history.
It's not clear that the story will be any different this time. But the Biden administration has put an unusually large amount of emphasis on infrastructure. So much so that Biden's infrastructure plan, titled "Build Back Better," is rumored to call for $2 trillion in spending. The plan is expected to be unveiled in February.
It seems likely that Buttigieg will skate through confirmation easily. But once he's in, he has a much more difficult task ahead of him: sell the American public on the largest infrastructure program since the Interstate Highway System.
Source: truckinginfo, fleetowner, ttnews, ttnews, freightwaves