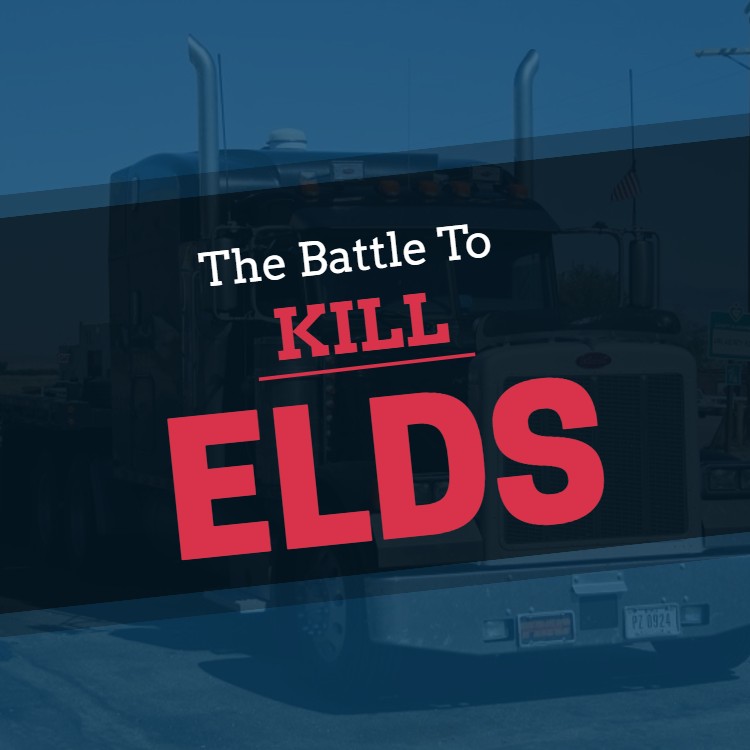 After years of deliberation and multiple last-minute pushes both for and against the ELD mandate, the compliance date has come and gone. The majority of large commercial vehicles on the road are now required to operate with federally mandated ELDs. But it appears the transition from paper logs to electronic may not be going as smoothly as the FMCSA may have hoped.
Despite multiple bills stuck in legislative limbo in Congress, lawsuits and lobbying from OOIDA, and letters from both members of Congress and state attorneys general, the federal enforcement agencies appear confident in their decision to move forward without delay.
"Today, jurisdictions around the country are implementing the ELD requirement," said Collin Mooney, Executive Director of the CVSA. "Enforcement personnel have been trained in anticipation of the ELD rule and now that it is in effect, inspectors will be verifying hours-of-service compliance by reviewing records of duty status requirements electronically."
But despite Mooney's assurances, when Overdrive talked with drivers and enforcement officials they heard stories showing that things have been implemented differently around the country.
During his very first inspection with an ELD violation for instance, Sergeant Jason Morris of the Kentucky State Police found that there wasn't even yet a way of documenting an ELD violation in his state's central computer system.
Regardless of whether or not Sgt. Morris had been able to log the violation, Kentucky is one of a few states that – according to Overdrive – have decided not to issue citations for noncompliance of the ELD rule until April 1st, 2018. That is the date when the CVSA has decided that noncompliance will start effecting CSA scores and enable drivers and carriers to be placed out of service.
Other states which are adhering to a less dogmatic enforcement schedule reportedly include Florida, Illinois, Iowa, Kansas, Missouri, Nebraska, Nevada, Ohio, Tennessee, Texas and Wisconsin. But even states who won't be issuing citations right away will still be conducting ELD checks.
Some law enforcement, including Captain Chris Turner of the Kansas Highway Patrol, expects that given the learning curve "most states are trying to err on the side of caution." But many states are leaving that decision up to individual officers.
Source: gobytrucknews, truckinginfo, overdrive