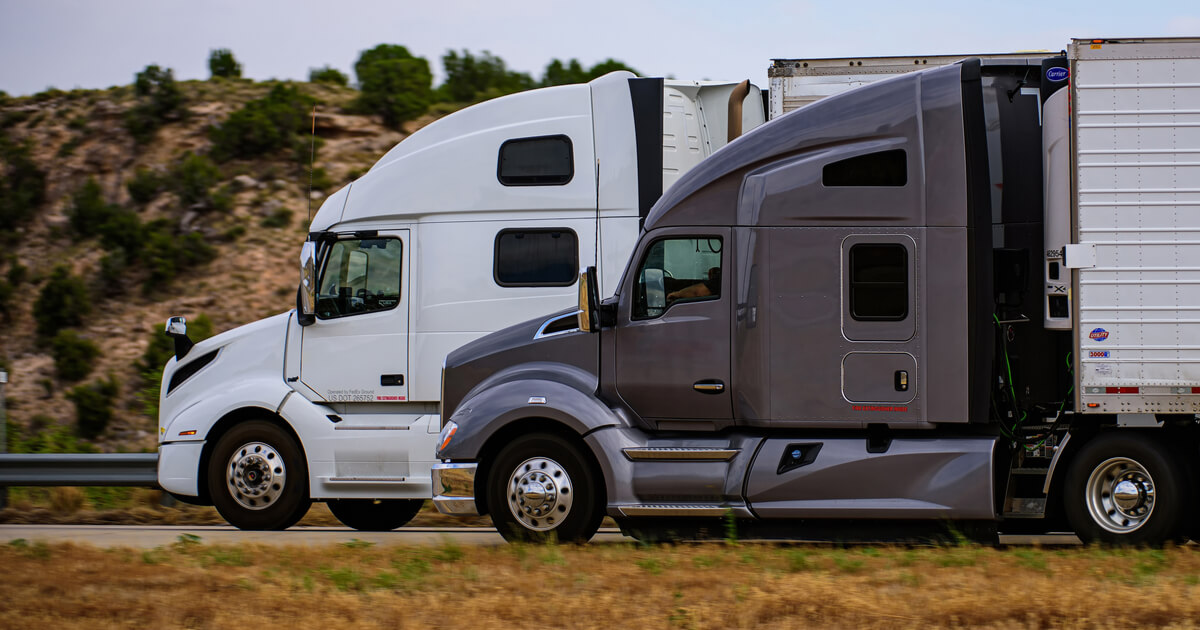 Trucking stakeholders, safety regulators, and tech companies are striving to make 2023 a safer year. The latest data from the National Highway Traffic Safety Administration (NHTSA) reveals traffic deaths reaching a 16-year high in 2021. From Jan. 1 to Sept. 30, 2021, NHTSA recorded over 3,700 fatalities in crashes involving at least one large truck—a 13% increase from 2020.
Stefan Heck, CEO of vehicle safety platform provider Nauto, told FleetOwner, "Driving, in general, is still getting worse. We see increases in collision rates and damage. The pandemic did not help; it changed some of the mixes of different kinds of collisions, but it overall made things worse."
NHTSA reported a 5% increase in speed-related fatalities in 2021. During CVSA's Operation Safe Driver Week (July 10-16, 2022), 36,164 warnings/citations were issued for unsafe driving in the U.S. and Canada, with speeding being the most common violation (47% increase in crash likelihood, per ATRI's "Predicting Truck Crash Involvement" report).
Safety Infrastructure Improvements in 2023
Simon indicated signs of slight long-term improvement, due to increased infrastructure investment from various governments and the Infrastructure Investment and Jobs Act. NHTSA recorded the first decline in traffic deaths after seven consecutive quarters of increases.
The DOT's National Roadway Safety Strategy (January 2022), outlines a multi-pronged approach to reducing fatalities and injuries by focusing on driver behavior, vehicle design, roadway design, and more.
ADAS, AI, & Road Safety Tech
In recent years, commercial vehicle safety has made strides with advanced driver assistance systems (ADAS) and other technologies. NHTSA published the results of a study in November 2022 showing that vehicles with AEB and forward-collision warnings reduced crash frequency by ~50%.
ADAS technology is continuing to be refined with AI advancements, such as in Nauto's safety platform and dashcams can detect high-risk scenarios and alert drivers before a crash occurs.
The Federal Motor Carrier Safety Administration estimated 63,000 crashes could be avoided if video systems were widely adopted. AI platforms offer increased privacy compared to traditional dashcams; supervisors cannot watch a stream of footage and fleets have the option to record video.
Nauto technology from 800 fleets found distracted driving to be a factor in 2/3 of cases.
15% of total crashes are high-speed head-on collisions.
Passenger car drivers are responsible for over 70% of crashes between commercial vehicles and cars.
Sources:
https://www.fleetowner.com/safety/article/21257257/trucking-safety-trends-to-watch-in-2023