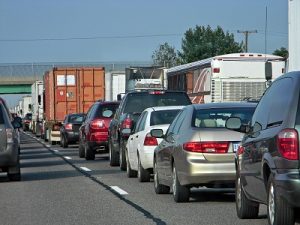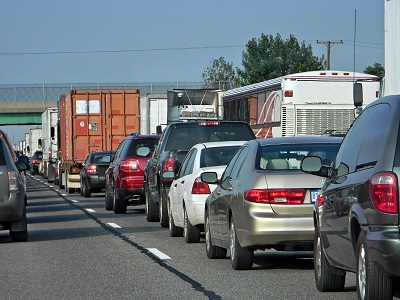 President Joe Biden has ordered for the federal government to conduct a thorough review of the U.S. supply chain. The COVID-19 pandemic brought to light serious issues concerning how we get essential goods to Americans all across the country. It has also brought an increased awareness of how vulnerable America's supply chains are for purposes like public health, business, and even national security.
As a national emergency was declared due to the COVID-19 pandemic, grocery store shelves went bare. Frontline workers had no personal protective equipment (PPE). Even healthcare providers, nurses, and doctors were so short on supplies that PPE was rationed, putting their lives and the lives of their patients at risk.
President Biden has signed an executive order which "launches a comprehensive review of U.S. supply chains and directs federal Departments and Agencies to identify ways to secure U.S. supply chains against a wide range of risks and vulnerabilities."
According to the announcement published on Wednesday, it's not just the "unacceptable" PPE shortages that are of concern. There were disruptions all throughout the supply chain that left the U.S. vulnerable.
"While we cannot predict what crisis will hit us, we should have the capacity to respond quickly in the face of challenges," reads the announcement from the White House. "The United States must ensure that production shortages, trade disruptions, natural disasters and potential actions by foreign competitors and adversaries never leave the United States vulnerable again."
The executive order comes in two parts. First, the order "directs an immediate 100-day review across federal agencies to address vulnerabilities in the supply chains of four key products." The review will also identify "near term steps the administration can take, including with Congress, to address vulnerabilities in the supply chains for these critical goods." They are:
APIs – the part of a pharmaceutical product that actually contains the active drug. Over 70% of API production is overseas and therefore potentially vulnerable to disruption outside of U.S. control.
Critical minerals used for defense and high-tech industries. These include raw materials like the rare earths needed for motors and generators and manufactured goods like the carbon fiber needed for airplanes.
Production of semiconductors. While the U.S. is a leading developer, the production capacity is almost entirely overseas.
Large capacity batteries. Increasingly needed for storage of renewable energy, again the U.S. is leading the charge on development, but batteries used by the American consumer and in American industry are mostly produced overseas.
The second part of the executive order launches an "in-depth one-year review of a broader set of U.S. supply chains." This review's goal is to ensure the health and security of America focusing on "six key sectors." These are:
The defense industrial base;
The public health and biological preparedness industrial base;
The information and communications technology (ICT) industrial base;
The energy sector industrial base;
The transportation industrial base; and
Supply chains for agricultural commodities and food production.
Any concrete changes coming from this initiative would likely take time. But if they do occur, increased supply chain resilience would likely mean increased domestic manufacturing, which could in turn lead to greatly increased domestic freight requirements.
Source: Whitehouse, ttnews, ttnews, freightwaves