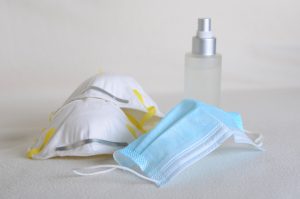 For the fourth time since the COVID-19 pandemic hit American shores, the expanded emergency declaration issued by the Federal Motor Carrier Safety Administration (FMCSA) has been extended. But according to the FMCSA, the added flexibility won't be around for much longer.
Just after a state of national emergency was declared at the beginning of last year, the FMCSA issued an expanded emergency declaration. It went into effect on March 13th, 2020. Since then, it has been extended four times.
Its most recent extension was announced February 12th. This extension continues to grant drivers who are engaged in emergency relief efforts an exemption from certain Hours of Service (HOS) regulations.
Drivers hauling the following qualify for the exemption:
(1) livestock and livestock feed;
(2) medical supplies and equipment related to the testing, diagnosis and treatment of COVID-19;
(3) vaccines, constituent products, and medical supplies and equipment including ancillary supplies/kits for the administration of vaccines, related to the prevention of COVID-19;
(4) supplies and equipment necessary for community safety, sanitation, and prevention of community transmission of COVID-19 such as masks, gloves, hand sanitizer, soap and disinfectants; and
(5) food, paper products and other groceries for emergency restocking of distribution centers or stores.
The expanded emergency extension expressly does NOT apply to drivers who are delivering as part of "routine commercial deliveries" or who are hauling a small amount of a qualifying goods in order to benefit from the exemption.
The exemption will be in place until 11:59 P.M. (ET), May 31, 2021, or until the revocation of the declaration of national emergency – whichever is sooner.
While the exemption may be extended past then, it's clear that the FMCSA wants to limit the scope of the exemptions as much as possible. FMCSA Acting Administrator Meera Joshi writes that "[I]n the interest of ensuring continued commercial motor vehicle safety, it is FMCSA's intention to wind down the exemptions granted under this Emergency Declaration and related COVID-19 regulatory relief measures to the extent possible."
Source: FMCSA