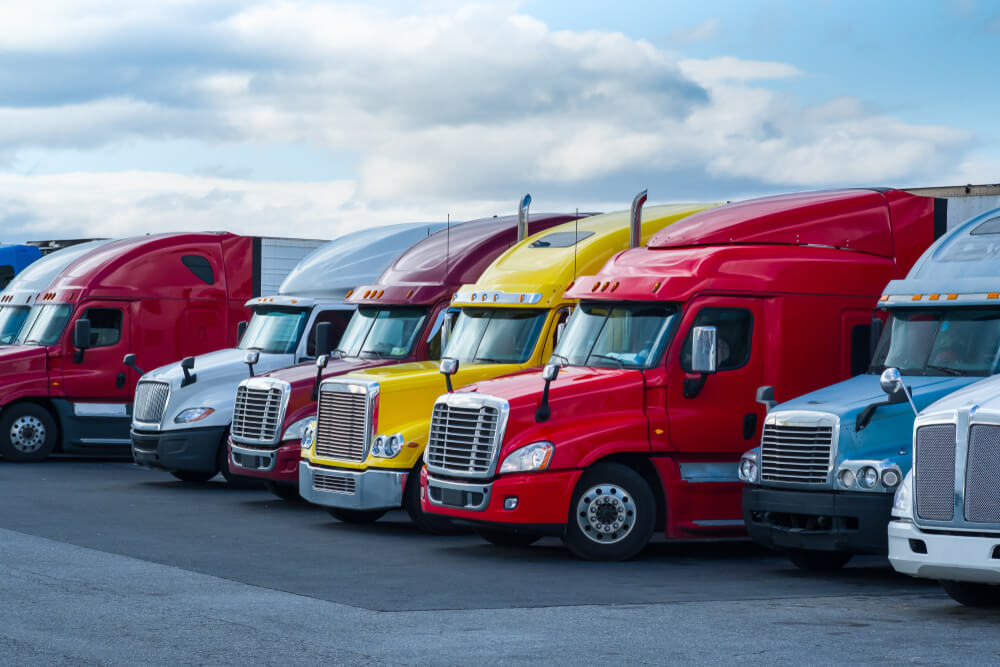 Lack of semiconductors, supply chain disruptions, and rising prices have apparently caught up with North American Class 8 truck manufacturers. Preliminary orders for September indicate a 29 percent decline month-over-month and upwards of a 12 percent drop compared to the same period last year.
This year's total Class 8 truck orders outpaced 2020 by a significant margin heading into September. Likewise, August 2021 orders nearly doubled those posted during the same month in 2020. But heading into fall, the year-over-year hard data looks anything but promising.
Original equipment manufacturers (OEM) have taken an uneven approach to navigate seemingly unstable industry conditions. Reports indicate that some OEMs are filling orders based on availability. Other organizations made the decision to shift their 2021 order over to 2022. That's largely because supply chain disruptions are expected to persist deep into 2022 or longer.
"The order number is not a true indicator of 2022 truck demand. There is significant pent-up demand for trucks leftover from 2021 because OEMs were limited in their output. Add to this the robust demand expected for 2022 due to sturdy freight growth. The fleets have a tremendous need for new trucks in 2022, however, the OEMs are delaying entering orders until the supply-chain situation is clearer," Freight Transportation Research vice president Don Ake reportedly stated. "Unfortunately, the supply chain remains a huge mess. Parts and components are so constricted, as well as raw materials, it will take many months to rectify, and conditions are expected to improve gradually, over an extended period."
Class 8 truck sales reportedly reached 276,000 in 2019, their highest point since exceeding 284,000 in 2006. Daimler's Freightliner division moved more than 71,770 Class 8 trucks in 2020, enjoying 37.4 percent of the country's market share. Kenworth (30,130) and Peterbilt (28,210) ranked as the second and third most popular Class 8 trucks, respectively. However, in 2020, Class 8 sales declined to a reported 192,000, and uncertainty could point to another down year.
"The OEMs are unsure when they can build the leftover 2021 orders and any new orders because the parts shortages are now expected to continue well into next year. They can't schedule production because they don't know their actual build capacity," Ake reportedly said.
Sources: ccjdigital.com, fleetequipmentmag.com, statista.com