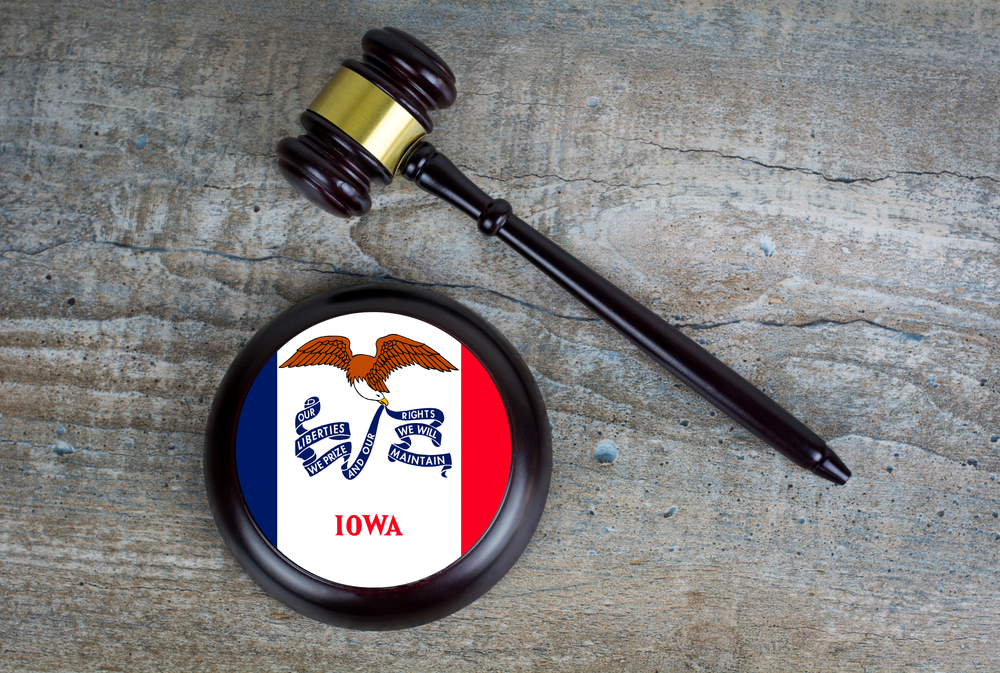 Iowa Gov. Kim Reynolds recently signed a bill into law that sets a $5 million cap on pain and suffering compensation in trucking accident cases. The measure comes as juries are doling out so-called "nuclear verdicts" that exceed $10 million across the country.
Iowa's state Senate passed a bill that capped non-economic damages at $2 million in February. But competing interests and lack of political traction prompted the Iowa House to bump up the cap to $5 million. The new law would adjust compensation based on inflation starting in 2028. The House also made alterations to employer liability, particularly when freight carriers hire unsafe drivers.
"While many said it was a bridge too far for the Iowa Motor Truck Association and trial attorneys to come together and support — support tort reform, commonsense tort reform," Iowa state Sen. Mike Bousselot reportedly said. I think the goal of this amendment is … protecting Iowans who are injured while lowering and protecting predictability and stability for critical components of our supply chain."
In recent years, nuclear verdicts have been handed out seem to be punishing trucking operations and manufacturers for perceived ills. It's no secret television news shines a spotlight on large truck accidents on a routine basis. Whether truckers are being targeted for bad publicity or the scope of the non-economic damages remains debatable. However, the amounts of the verdicts are staggering.
In Muscogee County, GA, a jury handed down a $280 million verdict after a trucker swerved to avoid a dog and killed a pedestrian. Awards over $10 million are becoming commonplace and driving up the cost of trucking insurance. Iowa sought to find a balance between awarding full, fair compensation, and not losing truck transportation.
Sen. Adrian Dickey, chairman of the Iowa Motor Truck Association, pushed back on statistics floated by lawyers that state truckers enjoy relatively low insurance rates.
"Trucks in the construction industry experience much less liability risk than over-the-road semis. That's why their insurance is cheaper," Dickey reportedly said. "Our rates have increased 75 percent based on the nuclear verdicts and settlements, and less than 25 percent of the increase is actually due to the factors that they should be based on."
Civil lawsuits dealing with medical malpractice were previously capped at $2 million, with verdicts against hospitals set at $1 million for non-economic damages. The truck liability threshold remains higher and does not apply to drivers who were under the influence at the time of a crash.
Sources:
https://cmlawfirm.com/georgia-jury-delivers-280-million-verdict-after-45-minute-deliberation-in-trucking-case/
https://www.cnbc.com/2021/03/24/rise-in-nuclear-verdicts-in-lawsuits-threatens-trucking-industry.html