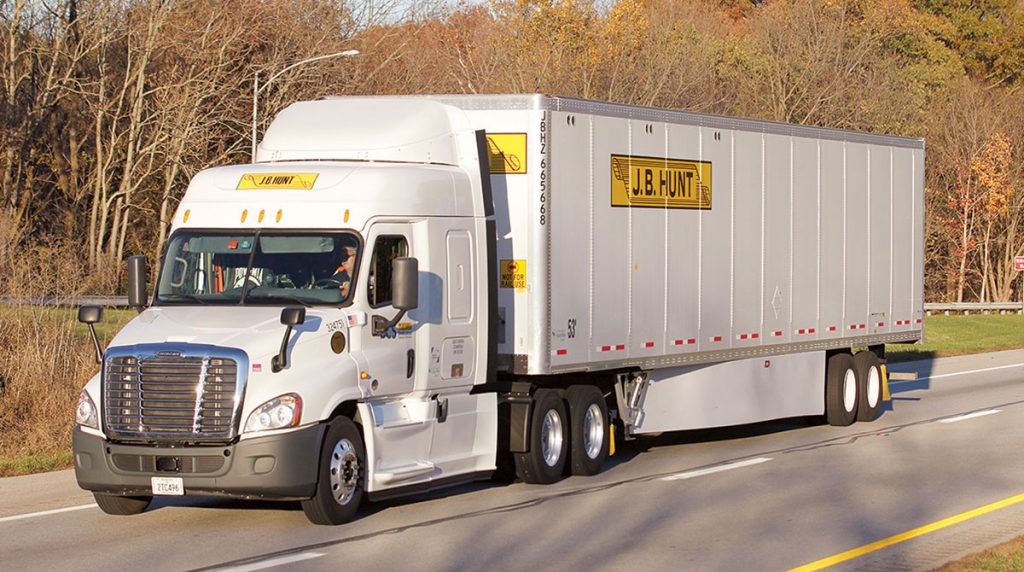 Ryder boss Sanchez said customers say there's a lot to happen between here and January. J.B. Hunt's Simpson is slightly less optimistic than our customers.
The Federal Reserve's interest-rate hikes & other macroeconomic pressures have added uncertainty to the trucking sector, J.B. Hunt Transport Services & Ryder System told investors this week. J.B. Hunt President Shelley Simpson (No. 4 on the 2023 FleetOwner 500: For-Hire list) said they checked in with ~100 key customers & they "haven't changed their tune much" & are still generally upbeat that the 2nd half of 2023 will be better than today's environment.
But Simpson added that many customers "expect some kind of peak" and said she's not as sure that 2022 will produce the typical seasonality.
Simpson said she is "slightly less optimistic" than customers, but J.B. Hunt's growth expectations for the year remain unchanged. Delco added in January, "We don't have any crystal ball," and "giving [any] more detail on guidance and how the year plays out would probably not be in our best interest."
Robert Sanchez, board chair and CEO of Ryder System spoke at the JPMorgan conference this week and expects a softening in demand this year, reflected in lease signings for vehicles to be delivered in 2024.
"Customers say there's more uncertainty in the system," said Sanchez, noting that Ryder (No. 22 on the FleetOwner 500) won't have a big headache if customers delay, as the truck rental market is slowing. Units allocated to that group can be diverted to leases if needed.
Execs' comments about ongoing uncertainty in the freight market came shortly after DAT Freight & Analytics reported low load-to-truck ratios on its platform. J.B. Hunt (JBHT) shares fell 3% to $168 on March 14 and have dropped 15% since early February, reducing their market cap to $17.4 billion.
Ryder (Ticker: R) rose to $86.66 on March 14, climbing 15% since mid-September and making its market value nearly $4 billion.
Sources: https://www.fleetowner.com/news/article/21262045/jb-hunt-ryder-execs-see-a-slightly-shakier-market